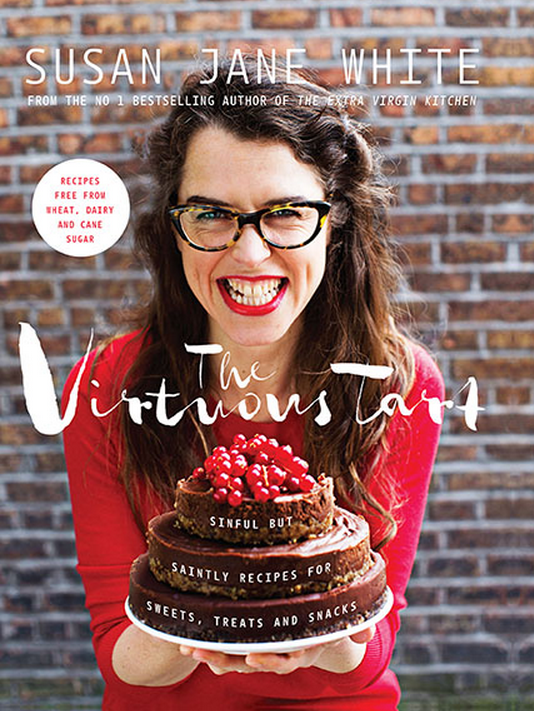 Following the enormous success of her debut cookbook, The Extra Virgin Kitchen, Susan Jane White is back with a brand new collection of recipes and advice. This time, Susan Jane wants you to have your cake and eat it too by turning pesky sugar cravings into nutritional slam-dunk.
The Virtuous Tart is packed full of treats to love that love your body back. As well as delicious recipes for Virgin Drinks, Virtuous Tarts, Saintly Treats and Born Again Truffles – which are all free from wheat, dairy and cane sugar – the chef will guide you through wholesome alternatives to refined white sugar (such as coconut sugar, date syrup, maple and raw honey).
She will also show you where to use superfood flours like quinoa and teff, and discover how to raise your energy levels naturally.
As Susan Jane, says: "I eat sweet treats every day. I'm not interested in denial – that's never worked for me. I prefer to embrace my pesky sugar cravings and turn them into a nutritional hit. Think of it as alchemy."
So forget about deprivation and the pious attitude towards sugar – have your cake and eat it too!
Published by Gill and MacMillan, it will be available from Friday, 18th September.