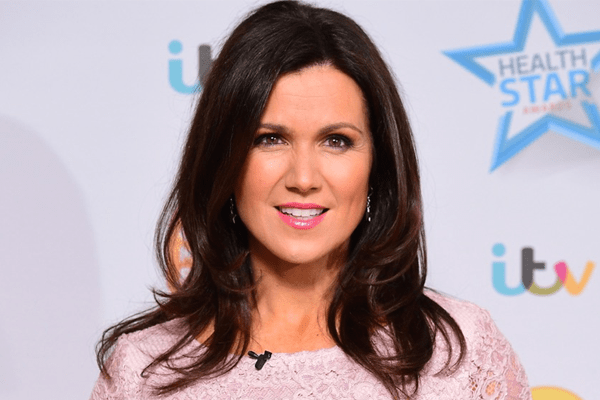 There are times when her role as a journalist is harrowing and intense. Susanna Reid recently took part in a one-off documentary for ITV's Crime & Punishment season.
The mum admitted that working on the documentary left her feeling overwhelmed and distraught.
Her documentary The Murder of Becky Watts: Police Tapes Susanna analyses the murder of 16-year-old Becky Watts.
She told The Sun, "As a journalist, you deal with a lot of horrors, so you develop a certain armour to switch your emotions off."
Despite her strength, Susanna admitted that there are moments when she feels extremely upset by the stories she hears when interviewing and investigating.
"There are times when that armour just crumbles," she shared.
The journalist visited the home of Becky Watts where she spoke to the girl's dad Darren and her step mum Anjie.
Interviewing people is a normal part of a journalist's day, but Susanna admitted that her conversation at the home where Becky was killed left her feeling devastated.
"Your heart and soul just goes out to them. Afterwards, you realise you have been much more affected by it than you thought."
Her career may mean a lot to her, but Susanna expressed her love for her children, who are her number one priority.
The former Strictly Come Dancing star said her job has shown her just how valuable her family is. Her children are her top priority. The mum admitted that her job has made her appreciate the little moments even more.
Life can be intense and hectic and busy, at times we fail to see what really matters in life. We spend so much time rushing around that we fail to realise how valuable our family and friends are.
The bad days help us see what really matters- family. You never know what could happen tomorrow, it's important to remember to tell your children you love them and to hug them a little tighter.
Susanna understands how important spending time with your loved ones is, "I am very grateful that I have my kids and those simple pleasures like cooking with them or just hanging out become much more important with that in mind."
The mum shared that her job has made her appreciate the good things in life. Susanna never brings her work home with her because being surrounding by harrowing stories every day can have an intense impact on one's mental health.
She stated, "You have to leave it at the door because you'd be a wreck," said the mum-of-three.
Susanna shares three sons with ex-husband and sports correspondent Dominic Cotton- 15-year-old Sam, 13-year-old Finn, and 12-year-old Jack.
Susanna's documentary The Murder of Becky Watts: Police Tapes airs on Thursday at 9 pm on ITV.