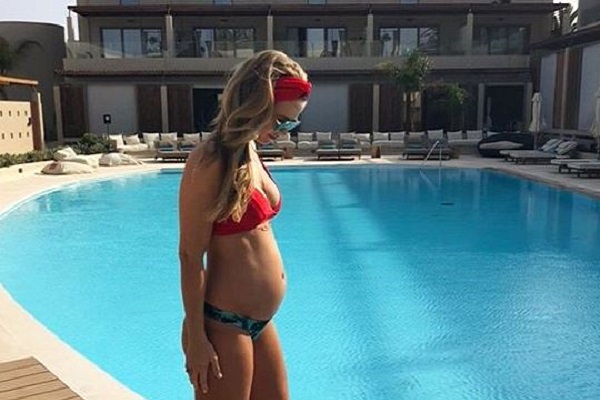 Vogue Williams is expecting her first child with fiancé Spencer Matthews and she is simply glowing.
The mum-to-be posted some gorgeous poolside snaps from her holiday in Greece. She shared two photos that were taken within half an hour of each other.
The DJ wrote, "Front on no bump, side profile POW there he is!"
The second photo clearly shows off her blooming bump, "So glad my bump has finally popped," she shared.
The fitness fanatic explained that she always shows her real, natural body in photos, "I never alter my body in any pictures, if you can't see my bump it's just because of the angle although I may only take side profile shots from now on!"
Earlier this month, Vogue accidentally revealed the gender of her first child. During her appearance on Brendan O'Connor's show Cutting Edge, she let it slip that she was, in fact, expecting a baby boy.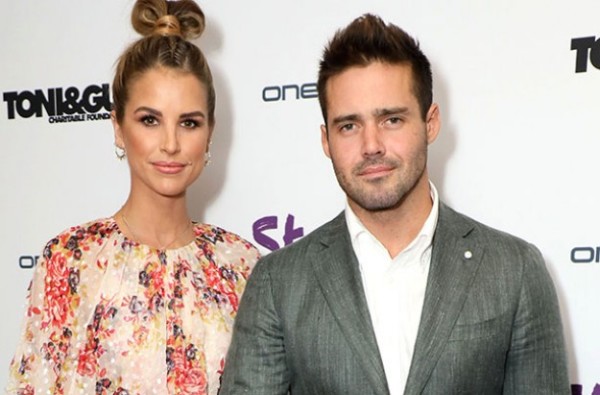 Vogue is also looking forward to another monumental life moment. The 32-year-old is set to marry former Made In Chelsea star Spencer Matthews, but the pair hasn't decided on a date just yet.
She gushed about her fiancé, saying that he is the best thing that has ever happened to her, "You are the dream."
Vogue told The Vow that the wedding won't be happening anytime soon. Both Vogue and Spencer agreed that they will focus on their wedding after their son arrives.
Vogue and Spencer will welcome their baby boy into the world in the autumn time.