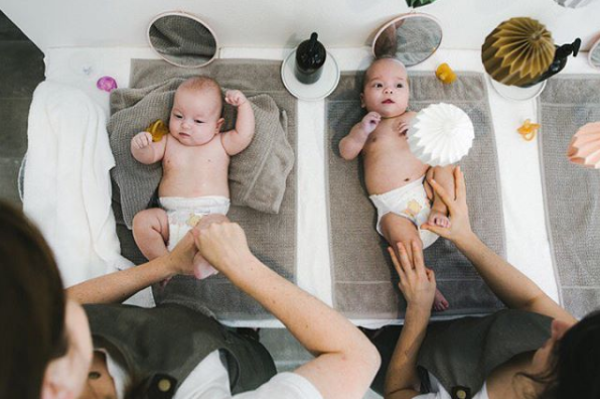 Mondays are hard, but we are here to make yours significantly more enjoyable - thanks to some of the cutest pictures we've ever seen.
We recently discovered that there is an all-baby day spa in Perth, Australia - a place where little bubs can go and get massaged and pampered.
As if this information wasn't cute enough, Baby Spa Perth has an Instagram account where they share amazing pictures of their tiny, happy customers.
Be prepared to feel somewhat overwhelmed by the sheer level of cuteness.
Baby spas are not only adorable and kind of indulgent, there are actually loads of wonderful benefits to the services they offer, like hydrotherapy and baby massage.
According to the website, "Each visit to the Baby Spa involves a host of learning experiences, derived from both the water and massage. Care is given to provide the right amount of stimulation, with the baby's age and individual sensory threshold in mind."
The benefits of the tiny treatments include increased strength and coordination, positive impacts on circulatory and digestive systems, increased lung capacity, and relaxation - all sounds pretty good to us.
The spa offers a range of lovely little treatments for babies, which includes infant massage - a great way for parents to bond with their little ones, with the added benefits of circulatory and digestive improvements, and relaxation.
In case you are wondering about those pink floaties, the spa insists that they don't hurt the babies in any way, and they're totally harmless - and absolutely ADORABLE.
If these gorgeous pictures can't beat your Monday blues, we really don't know what will.