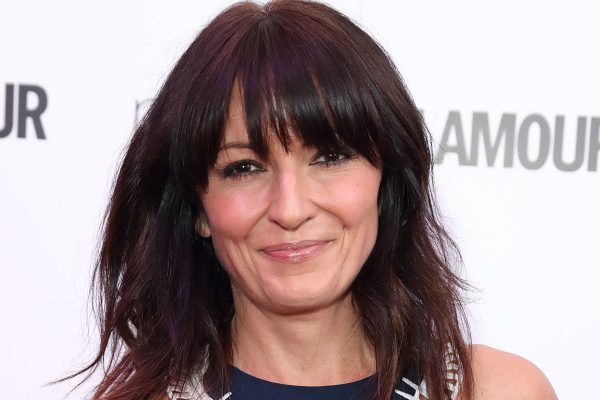 Davina McCall turns 50 today, and she cannot wait for this new chapter of her life. Davina admitted that she is feeling more beautiful than ever, but the reason behind her new-found confidence may surprise you.
The TV presenter has revealed that menopause has boosted her confidence and has made her feel better than before.
She spoke to The Telegraph's Stella magazine about her beaming courage and increasing self-worth. She shared that not only is her confidence soaring, but her relationship with husband Matthew Robertson has strengthened.

She said, "There's a certain friskiness that comes with that. There is a confidence that comes with age."
Davina admitted that menopause isn't a solely negative thing, "I feel, in a funny way, it's almost more attractive that I can't have children, because now I don't need to take contraception."
The mum-of-three recently embarked on a birthday trip to Verdon Gorge in France with her dearest friends. She shared moments from her adventure on her social media account.
The 50-year-old posted selfies with her friends, stunning photos where she showed off her slim figure, and even a video of the group tucking into a sugar-free cake during a five-hour hike.
The former Big Brother presenter opened up about changing her diet. She made the decision to cut out sugar from her diet when her sister had a health scare a number of years ago.
Davina said her addiction to sugar was concerning, and giving it up was one of the greatest decisions she has ever made. She told the Daily Mail: "The benefits of cutting out sugar are ridiculous. I feel full of energy, I smile more, my libido has improved... I walk around the bedroom naked."
The mum revealed that her passion for exercise has developed the bond with children and her husband. The family work out all the time, which has helped them to grow closer as they spend more time together.
The author told Fit & Well magazine that they love sharing a hobby together, "We don't have to motivate each other to exercise - whether that's going out on the bikes or to the gym together - because it's become part of our lives."


Davina will present Stand Up To Cancer at the end of October. She dressed up as Joan of Arc during a promotional shoot for the campaign.
She chose the 15th-century icon because of her strength, "I just think she's a very strong, incredible role model and in some ways reminds me of Stand Up To Cancer – rebelling against this awful disease by taking a different, bolder route."