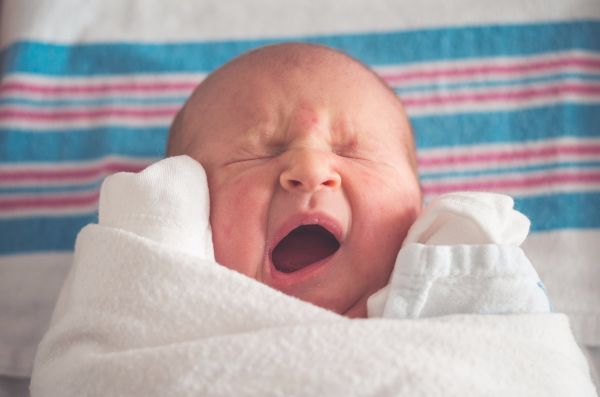 When choosing a name for their baby girl many parents loads of time searching for the perfect name. Most parents want to choose a unique name for their little girl that will stop them fading into the background.
Why not choose an old fashioned name that isn't used as much nowadays? Here is a list of retro baby names that are absolutely lovely and will make your little girl stand out from the rest.
Ada- Originates from a German word meaning nobility
Adelaide- English form of the Germanic name Adalheidis, meaning "noble natured"
Agatha- This name can also be shortened to the adorable Aggie is derived from ancient Greek meaning good
Aimee- Derived from the Latin amatus meaning loved
Alexis- Derived from Greek and meaning to help or defend
Alice- Derived from the Proto- Germanic word aþala meaning noble
Amity- Derives from French, this name signifies friendship and harmony
Amelia- A blend of the medieval names Emilia and Amalia
Anna- A Latin name that means favour, Grace or harmony
Bernadette- Derived from Old German meaning brave as a bear
Bronte- Means "the sound of the thunder" in Greek and is also a tribute to the Bronte sisters
Calliope- Meaning beautiful voice, this name can also be shortened to Callie
Cordelia- From Shakespeare, Cordelia was King Lear's youngest daughter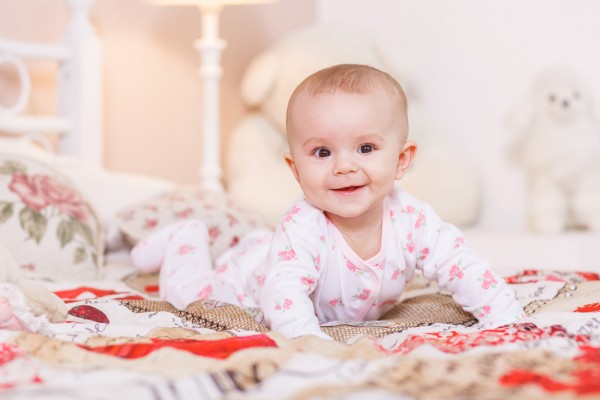 Cecilia- From the semi- legendary Saint Cecilia who was known for refusing to worship the Roman gods
Charlotte- derived from French origin meaning free man or petite
Clara- Feminine form of the Late Latin name Clarus which meant clear, bright, famous
Daisy- Derived from the name of the pretty flower
Dorothy- Derived from Greek and meaning God's gift
Elizabella- Origin of the name Isabella and a bit more unusual
Eliza- Derived from Hebrew and meaning joyful
Eloise- Derived from a Germanic name meaning healthy
Esmé- From Old French ad meaning esteemed or loved
Faye- Derived from Middle English and meaning fairy
Freya- From Old Norse mythology, meaning lady
Genevieve- Derived from the Germanic name Genowefa meaning Woman of the race.
Grace- Inspired by the word grace meaning eloquence or beauty of form, kindness, mercy, favour.
Harper originally an English surname derived from the Old English word hearpere, meaning 'one who plays the harp'
Hazel- Inspired from the tree or the colour
Ivy- Taken from the name of the evergreen plant
Josephine- feminine form of the name Joseph, which is taken from the Hebrew name Yosef, meaning "Jehovah increases"- can be shortened to the lovely Josie
Juliet- Another name from Shakespeare, heroine of Romeo and Juliet
June- Derived from the Latin Juno, the Roman mythological goddess of marriage
Lavinia- From Roman mythology, the daughter of King Latinus
Livia- From the ancient Romans, the powerful wife of the Emperor Augustus, Livia Drusilla
Lorelei- Taken from German legend, it was the name of the beautiful Rhine River seductress whose haunting voice led sailors to hazardous rocks that would cause them to be shipwrecked.
Lydia- an ancient kingdom in western Asia Minor
Mabel- Meaning lovable
May- Derived from the name of the month, which comes from Maia, the name of a Roman fertility goddess
Millie- Short for Amelia but equally a cute stand-alone name
Morgan- Lives by the sea or sea born
Nancy- Originally a pet form of the name Ann
Nora- Originally short for the name Honora, meaning honour
Pamela- Believed to be derived from Greek, meaning all sweetness
Pearl- Derived from the precious stone
Penelope- From Greek mythology, Odysseus's' wife
Rose- From the flower and associated with love and beauty
Ruby- Inspired by the precious stone
Stella- Latin for star
Selene- Derived from the Greek word meaning brightness
Sylvia- From Roman mythology, mother of Romulus and Remus
Violet- Inspired by the flower
Veronica- Derived from Latin, meaning true image
Valentina- Derived from Latin meaning strong
Willow- Inspired by the tree and associated with gracefulness