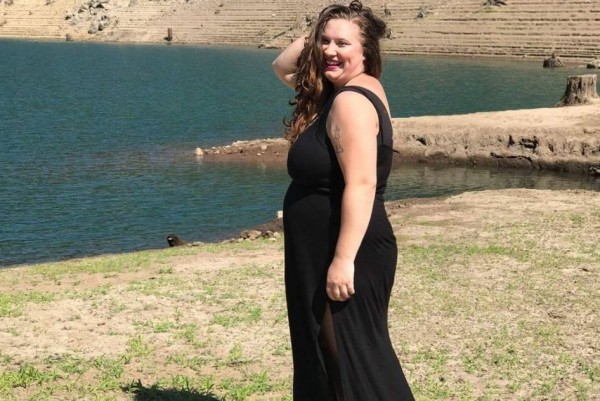 For such a small and insignificant object, it's incredible just how much fear a simple weighing scales can instil inside of us. And as hard as we try to fight it, it holds a special kind of grip over our confidence and self-esteem.
One person who can certainly relate to this is Mariah Kaitlyn Herrera, who recently gave birth and was dreading her first post-birth weigh-in at her doctor's office.
The 24-year-old, who is mum to son Isiah, was immediately comforted however – by a note handed to her by a nurse.
Written on pink paper, the note read: "This scale will only tell you the numerical value of your gravitational pull.
"It will NOT tell you how beautiful you are, how much your friends and family love you, or how amazing you are!"
It was signed off with a love heart and a smiley face, from 'her nurse'.
Mariah was completely heartened by the note, and it made the experience a hundred times easier for her.
"This is the second time I've seen this in the doctor's office, and I LOVE IT," she wrote, posting a screenshot of the note to Instagram.
"SERIOUSLY, these should come with every scale. Completely changes how I feel about stepping on the scale. Especially because I know I'm working on myself."
She added: "P.S. I'm down 47 pounds since childbirth!"
Friends of Mariah took to the comment section to give their seal of approval on the note.
"Love is not in the scale, for sure. Excellent post-it note," wrote one.
Another highlighted exactly where that pressure to 'snap back' into shape after having a baby comes from.
"It's the wealthy stars and media that make it look so perfect…and put a scale number to think of beautiful body image. Congrats on your weight loss, and keep doing 'you', my friend," the friend wrote.
We totally agree with Mariah – every new mother should be handed a note like this.