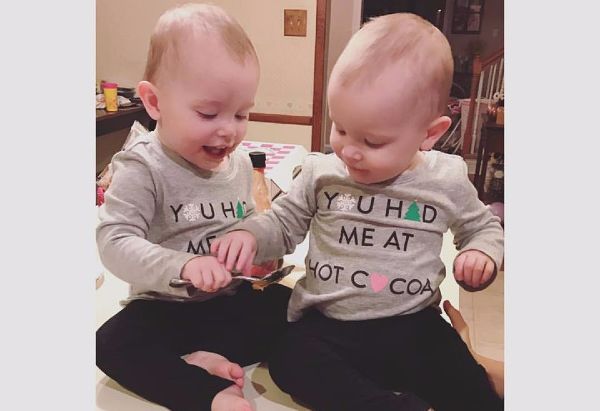 Madelyn and Scarlett Jordan are beautiful little twins who have become Internet sensations in recent days, as a result of their re-enactment of their favourite scene from Frozen.
The video, which was originally uploaded just two days ago, has been viewed over 32 million times, gaining the adorable duo total viral status.
The absolutely adorable video shows the baby girls perfectly acting out one of the opening scenes from Disney's Frozen - and we cannot stop smiling.
The girl's mum, Colleen Jordan, took to social media to thank everyone for their amazing reaction to the two rising stars:
"Thank you everyone for the sweet comments about the video I posted of Maddie and Scarlett. I had no clue it would go viral. Honestly, the thought never even crossed my mind," she said.
Thousands of people have reacted to this viral video, including Livvy Stubenrauch, the little girl who voiced the real Princess Anna from the popular film.
Seriously the cutest thing ever!! That's our scene @EvaBellaK these twins are so cute!!! #Frozen #YoungAnna #YoungElsa https://t.co/2Nb8Y8Pwcl

— Livvy Stubenrauch (@LivvyStubenrauc) March 31, 2017
"Seriously the cutest thing ever! These twins are so cute!" the young actress said in a tweet this week.
The family live in the American city of Philadelphia, but claim to be "85 percent Irish" - we'll take it!
We reckon give it 10 years, and these two babies will be acting in a Frozen remake.