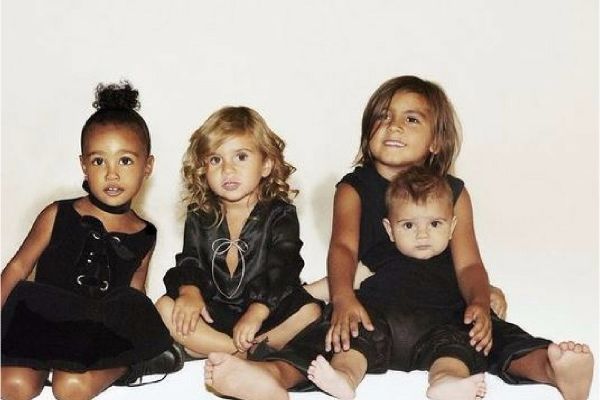 Although she's a self-proclaimed "momager", Kris Jenner does worry about the repercussions of fame on her family, particularly her grandchildren.
During a roundtable discussion with The Hollywood Reporter, Kris revealed that she worried her grandchildren would face bullying because they are growing up in the spotlight.
"It's my grandchildren who I worry about, because I have six of them; the oldest just turned seven, and my youngest is six months old, and they don't have a choice," she explained.
She described being on reality TV as a "bullying environment".
Kris is now a proud grandmother to six grandchildren, Mason, Penelope and Reign Disick, North and Saint West and Dream Kardashian.
All six of Kris' grandchildren have appeared on the popular reality show Keeping up with the Kardashians. Kourtney Kardashian even gave birth to her two eldest children Mason, seven, and Penelope, four, live on camera.
Kris also said that she believes the success of their show is down to revealing so much of their private lives, and airing their problems publicly.
"We decided as a family that if we're going to do this, we would just show everything. And one of the best decisions I made not only as a producer of the show but as one of the stars of the show was to say, 'We're not going to remove anything'," she explained.

However, she does concede that the show does expose her family to online bullying and abuse.
"With that philosophy, I told the kids, 'Don't get on the Internet'," she added. "You just expect the trolls to be all over the internet criticising every last thing you do."

Kris said she's interacted with internet bullies on occasion and found that "they just want your attention".
The youngest members of the Kardashian clan have also been subject to paparazzi following them, even when their famous parents aren't around.
At just two years old, little North West pleaded with paparazzi photographers not to take her picture as she headed to a ballet class with her nanny.
Video footage uploaded to YouTube shows the little girl looking confused, before saying, "I said, 'No pictures" to the swarm of paparazzi. North's nanny echoed her request, but the paparazzi continued to snap photos.
Viewers were disgusted with how the paparazzi had targeted the young girl. One YouTube user wrote: "People have no lives. Stalking a baby. Can't even go to ballet practise in peace."
What do you think, mums? Let us know your thoughts.