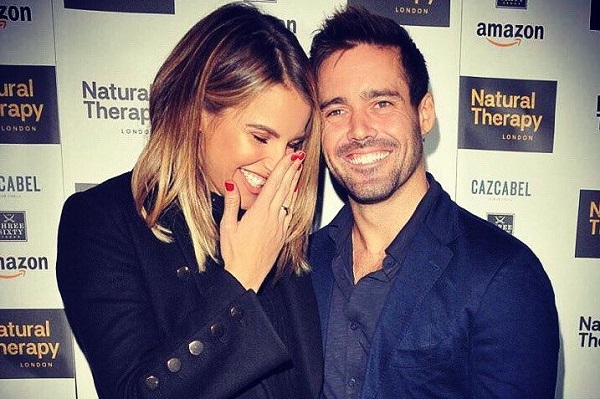 Spencer Matthews' loyalty has often been questioned in the past, but it looks like the dad-to-be has turned a new leaf since meeting wife Vogue Williams.
The former Made In Chelsea star told The Times he would never betray Vogue. "I wouldn't want to do that to her."
He said despite his playboy past, he would never cheat on Vogue: "The idea of being unfaithful would be a momentous waste of time."
"Things change," he stressed.
Spencer explained that he has grown up a lot in recent years. He said finding out that he was going to be a dad inspired the decision.
"I want to set a better example for my unborn son, who is going to be with us soon," the 30-year-old said.
"When I was young, all I wanted to do was go to nightclubs, drink, have fun, and be unproductive," he revealed.
However, with their baby boy due to arrive this month, Spencer said he realised it was time to say goodbye to the wild, booze-filled days of his youth.

Spencer and Vogue tied the knot earlier this summer at his family's Glen Affric estate in Scotland. The lovebirds exchanged vows in the presence of their nearest and dearest, including Spencer's brother James Matthews, who acted as best man.
One person missing from the momentous celebration was his younger brother Michael, who tragically vanished when he was descending Mount Everest in 1999.
Rumour has it the parents-to-be might honour his late brother by naming their son Michael. How heartwarming.