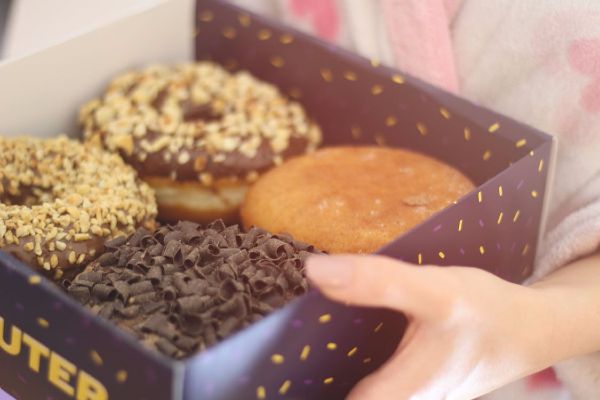 Just when you think you've seen it all, the Internet hits you with a special new breed of baked good - that legitimately glows in the dark.
Yep, really.
Black Star Pastry, a bakery in Australia, is currently whipping up glow-in-the-dark doughnuts, and they look positively nuclear.
They're called glownuts (obviously) and are slowly becoming an Internet sensation.
The doughnuts made their debut at the Vivid Festival in Sydney, recently.
The bakery's founder, Christopher Thé, spoke to the Daily Mail Australia about his groovy new creations, saying that he actually got the idea for the doughnuts last year at the very same festival.
"I was thinking hard about a way to tie in food with lights, and glow-in-the-dark popped in my head. Just the thought of people eating glow-in-the-dark food at the world famous Vivid festival of light was an amazing challenge we just couldn't resist!" he explained.
"Then, we came up with the name 'Glonut', which really sealed the deal."
Apparently, it took a year to develop the glowing doughnuts, which retail for $7, and feature icing made with Vitamin B, "which in itself is quite acidic".
The best part? These glowing doughnuts are actually free from additives - hard to believe, we know.
"We would never create anything that was unnatural, even if it was a great idea. BlackStar is all about great techniques and real cooking; we never add dyes or additives to any of our products. We strictly adhered to this principle in order to make the glow-in-the-dark doughnut happen."
And while we will admit to certain levels of scepticism, apparently these baked treats are delicious: "It is light to eat, and not greasy at all."
What do you reckon, mums? Would you try these babies?