Twister is an absolute classic game that always goes down well among children and adults alike. If you don't have the plastic sheet and board lying around the house, there is a super-simple way to recreate it – and it takes mere minutes!
What you will need:
A grassy space
Different coloured spray paints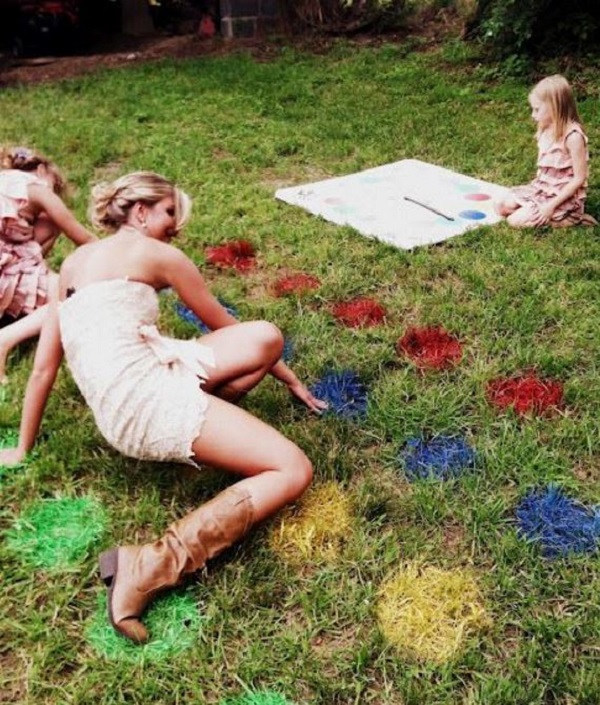 What to do:
This could not be simpler: spray the Twister dots onto the grass with different coloured spray paints, wait for them to dry, then let the fun begin!
The best thing about this homemade version of Twister is that there is no slipping or sliding on the plastic – plus, it gets the family outdoors in the fresh air!
Images via Pinterest