Our 30th birthdays are usually marked by glasses of champagne, copious slices of cake and maybe even a few tears!
While Irish yoga teacher Jenny Keane is planning a very special event to mark her own milestone birthday, her celebrations will be benefiting those less fortunate.
In a bid to make her 30th birthday really special and memorable, Jenny has decided to teach free yoga classes in Dublin City today.
Jenny's Yoga Party (event link here) is taking place today in St Stephen's Green, with a family class running from 3:30 – 4:30pm. There will also be an after-work class for those hanging around the city, taking place at 6pm and running until 7pm.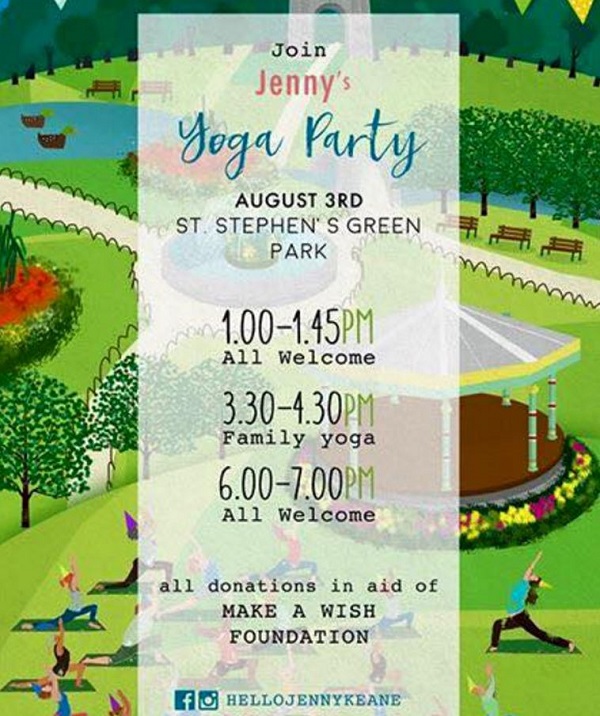 Want to know the best thing about this event? It's all for a great cause!
Indeed, Jenny is calling on kind members of the public to make a donation in honour of her event to the Make A Wish Foundation. With the public's generosity, Jenny is hoping to raise €3,000.
If you want to make a difference, here's the donation link.
What a great idea. We're wishing Jenny all the best with her event!
SHARE to spread the word.