Remember when Kim Kardashian cropped North out of a picture, and the internet totally lost its chill?

Well, we wouldn't be surprised if the woman fuelling the outraged backlash was Noreen, the mother of 18-year-old Abeera Tariq.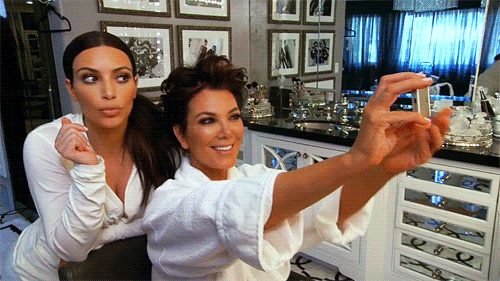 If Abeera's recent tweet is anything to go by, Noreen does not take kindly to being cropped out of photos, and she doesn't care if the entire internet knows it.

Setting the scene for everyone, Abeera told BuzzFeed that during a family wedding she hadn't gotten a snap of herself with her brothers, so she thought nothing of cropping her mum out of one photo so only the three siblings remained.
I cropped my mom out of ONE of the HUNDREDS pictures we took because I didn't get a picture alone with my brothers, she's so hurtpic.twitter.com/lEvtPQjy8g

— Abeera Tariq (@Abeeraww) December 19, 2016

Bad move.

Taking to Twitter, Abeera shared a screenshot of a series of tests Noreen sent after realising she hadn't made the final edit, with one reading: "Why you crop me out, stupid idiot."

"Ungrateful kids…I gave birth to you with such difficulty and you repay me by cropping me out." Noreen added.

The post, which has clocked up a staggering 18,000 likes since its upload, has been inundated with comments, with one writing: "Hahaha this is the funniest and most adorable thing I came across."

You tell her, Noreen.