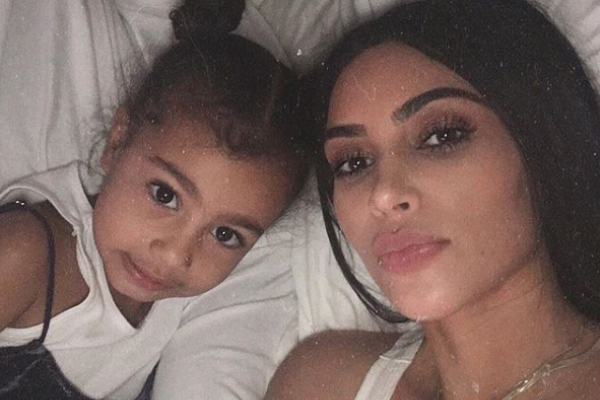 It's hard to imagine what it's like to grow up with two famous parents.
The expectations and income of your family are on another level compared to most children.
However, it seems like Kim Kardashian knows how to keep five-year-old grounded.
In an interview with ET Online, the mum-of-three explained North is just like any other child.
"We have a chore chart, she has to make her bed... there are so many things that she has to do if she wants to get something."
Contradicting claims that celebrity children get everything they want, Kim explained that isn't the case with her bunch.
"She doesn't really get a whole lot of stuff like you would think," said the reality TV star.
The 37-year-old said North has very much taken after Kanye with her straight-talking, bubbly personality. However, the oldest child will have moments of "calm and niceness," which are traits Kim attributes to herself.
Kim and Kanye also have two younger children, Saint and Chicago.
The Kardashian gave some insight into the family dynamic.
"She [North] has definitely been better since the little baby is here. But Saint and Chicago's relationship is so sweet that I don't know what's going to top that."
North turned five last weekend and had two celebrations, one in New York and a unicorn-themed birthday party.
People were quick to take to social media to point out North's straightened hair.
Twitter was divided over Kim's decision to straighten the five-year-old curls.
Nevertheless, we think she's gorgeous either way!