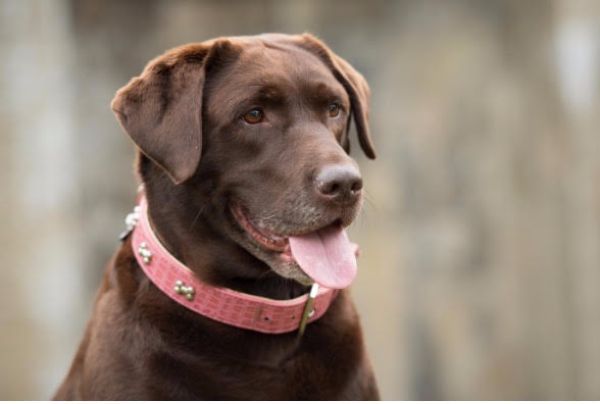 Immy had always been a quirky character, full of life and spirit. Over the past few years, her parents said they watched as their vibrant child grew ever more withdrawn.
As she grew up, she began to struggle with life. Things that most children take in their stride began to cause Immy a great deal of distress and her parents said that she became a shell of her former self.
They recently received the difficult diagnosis that she is indeed autistic and is suffering with extreme levels of anxiety relating to her difficulties in understanding the world. The family have been offered medication to relieve the effects of her anxiety, however, after much research and soul searching, they decided that this wasn't the right path for their family.
After reaching out to other families in a similar situation, they heard many inspiring stories of how therapy dogs had been a lifeline to children suffering with similar issues.
Suddenly, there was hope.
Immy's obsession with animals was apparent from a very young age and she would always seem so content to be with them. So much so, that when she is at her most stressed and vulnerable, she will take on their characteristics.
Her parents have witnessed the soothing effects that family and friend's dogs have on Immy and this strengthened the appeal of an assistance dog further. After hours of research, they found Autism Life Dogs.
It is an award winning, non-profit organisation who provide assistant dogs for children with Autism and related developmental difficulties.
Autism Life Dogs are trained in a unique therapy programme to support children just like Immy.
Her mum, Natalia, told us it changed their perception completely:
"To say that this completely changed our outlook on Immy's future, is not an understatement."
The gorgeous Nutmeg, a brown Labrador with a massive heart, is the mascot dog for the organisation - and he helps so many children get used to having dog-pals around them.
Inspired by Nutmeg, and hearing from families who have one of these amazing dogs, was so uplifting for the family and they knew they had to do everything possible to find a perfect fit for their daughter.
However, this is where you, the gorgeous readers, are needed!
The family have set up a crowd funding page, and need to raise a donation towards the training of one of these dogs, that will genuinely change their lives.
We wish the family luck with their journey.