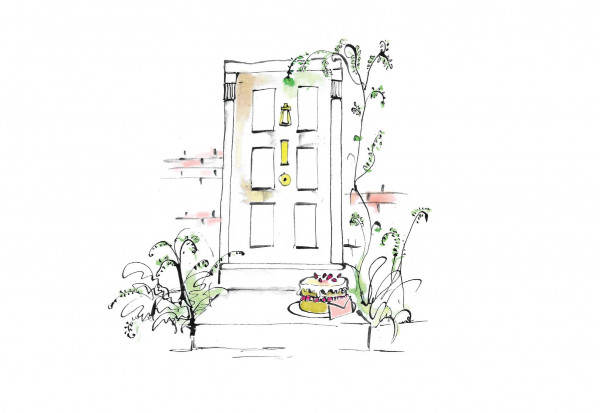 Christmas is a great opportunity to show our friends and family how much we love them with a seriously thoughtful present.
And when that gift also helps to raise money for a charitable cause, it makes it all the more meaningful.
In 2011, Our Lady's Hospice & Care Services launched a cookbook called The Mixing Bowl, which contained a collection of recipes contributed by the residents and clients of the Extended Care Unit and the Community Unit in Harold's Cross, Dublin 6. It was considered a great success and raised over €95,000.
Six years later, The Mixing Bowl, Second Helpings is finally out.
It is a special collection of tried and trusted family recipes that have been generously shared by 67 patients, residents, volunteers and staff of Our Lady's Hospice & Care Services.
With 77 recipes, this eclectic mix includes typical family favourites served from breakfast through to supper time, with really pretty illustrations.
Some of the featured recipes include:
- Una and John Fletcher's Lemon Butter Cake, a recipe that has been part of their repertoire throughout the 57 years of marriage they have shared.

- Patricia Betts' Boatman's Stew, so named in honour of her father, Patrick, who created it while working as "Master" on a coal barge on the Royal Canal.

- Alice Victory's Speedy Banoffee, which although now has been safely tried and tested, it once caused the ruin of her kitchen as a result of an exploding can of condensed milk!
Charity patron and renowned chef, Neven Maguire shared his recipe for 'Chicken Thighs Braised in Cider with Sweet Potatoes' saying:
"This is one of my all-time favourites, one that I find myself returning to again and again. It has tons of flavour but takes very little time to get in the oven compared to traditional casseroles. This beautiful recipe book should be on every kitchen shelf in every home. It contains not only the recipes of meals enjoyed by families throughout the country but the memories of the moments that have accompanied them. This is the type of book you pass down to a son or daughter and I'm very proud to be supporting such an important book for such a worthy charity."
The Mixing Bowl, Second Helpings costs €15 and is available in all good books shops, in Our Lady's Hospice & Care Services both in Harold's Cross and Blackrock or online.