The happiest place to live has been revealed, and we're tempted to pack up all of our belongings and move there.
According to the World Happiness Report 2018, Finland is officially the most joyful place on Earth.
Finland is the happiest country in 2018! #Finland #Happiness2018 @HappinessRpt pic.twitter.com/jylIjbFomW

— Happiness Research (@Happi_Research) March 14, 2018
Finland knocked Norway off the top of the list, but the same countries have featured in the top ten for the past two years.
Canada, Iceland, The Netherlands, Sweden and Australia also made the top ten list.
The northern lights dancing across the sky in Finland Daniel Ernst pic.twitter.com/KY3Gya3sIw

— Globe Pics (@Globe_Pics) March 14, 2018
The report is conducted by looking at a number of factors including social support, life expectancy, income and freedom in 156 countries.
But what makes Finland so special? The report stated that the country came out on top due to the Nordic countries ability to convert wealth into well-being.
Mike Weiking of the Happiness Research Institute shared that the five Nordic countries that made the top ten "are doing something right in terms of creating good conditions for good lives"
Lake Sunset at #Helsinki #Finland#Nature #Travel #Photo #Traveling #Trips #Outdoors #Travelling #Suomi pic.twitter.com/S7DzrJ4nZk

— Enjoy Nature + (@EnjoyNature) March 14, 2018
There are so many perks to living in Finland, including free education, the breathtaking scenery, the free baby starter gift the government gives you and the fact that you can enjoy 18 hours of sunlight during the summertime.
Finland also has incredible family benefits, women can decide when they start maternity leave and the government pays a maternity allowance for about 4 months.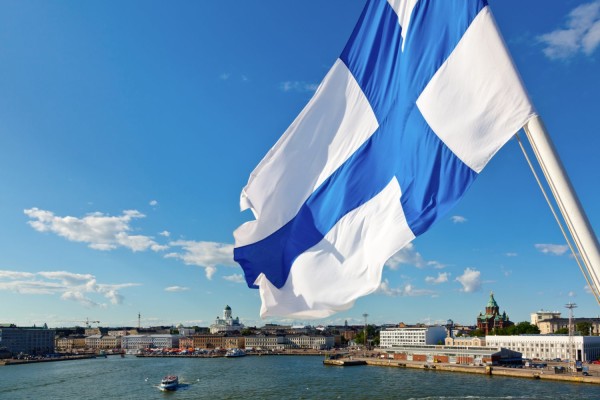 They even offer maternity allowance to students, unemployed citizens and the self-employed.
It's time to book a one-way ticket to Helsinki!
The top ten happiest countries 2018
1: Finland
2: Norway
3: Denmark
4: Iceland
5: Switzerland
6: Netherlands
7: Canada
8: New Zealand
9: Sweden
10: Australia