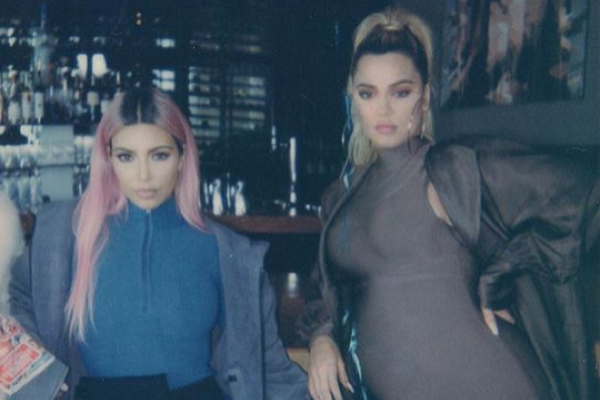 Picking a godparent when you have more than one excellent choice can be tough - particularly when that means deciding between two sisters you love dearly.
This was the predicament Khloe Kardashian found herself in when selecting a Godmother for her daughter, True.
Trying hard to consider both Kourtney and Kim's feelings, Khloe revealed her decision on Sunday night's Keeping Up with the Kardashians.
"I have thought this over long and hard and I've decided what I want to do," she said.
"I just have to make the best decision for my daughter but I also am not trying to hurt anybody's feelings."
"Watching Kimberly be a mom, I really respect her parenting skills — not that I don't respect Kourtney's, I relate to how Kim parents more," she announced.
"But at the end of the day, this family is so close and we love each other so much and if anything, God forbid, were to happen, I know my daughter is in the best of hands no matter who her legal guardian is."
It's official, that's why baby True's godmother is Kim and we couldn't be more delighted for the family.
Khloe clearly wanted to avoid offending her older sister and began to explain to Kourtney why she went with Kim.
"I just think you have different parenting styles," she said.
"I can't make anything official until after the baby is born, but I am going to probably have Kim as the legal guardian if, God forbid, something happens. Just because I don't know my parenting style until I have a baby, but from what I envision my parenting style to be, I do think it will be more like Kim — a little more stricter."
Kourtney retorted that her sister didn't owe her an explanation as she already has her hands full with three kids of her own.
Kim said it was "an honour" to be chosen and added she would "take such good care" of any future babies.
We have no doubt Kim would, and her goddaughter is growing up fast.
Baby True is already five-months-old.