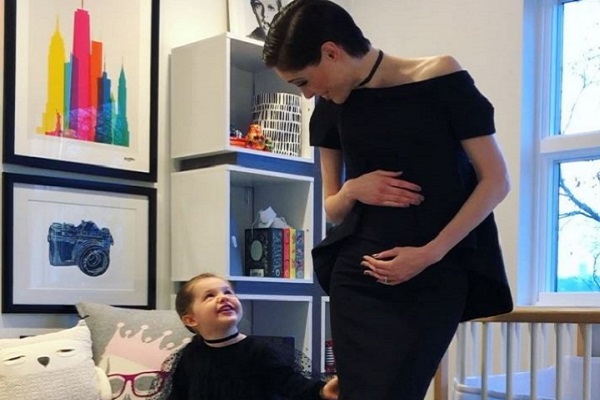 Coco Rocha revealed that she was expecting her second child in the most heartfelt pregnancy announcement EVER.
The model enlisted the help of her adorable daughter Ioni to share their family's special news.
The sweet video features Coco and her two-year-old daughter Ioni rocking some seriously fashionable black dresses.
The video has received over 521,000 views in less than 24 hours.
The Canadian model captioned the video, "Your attention, please! Ioni Conran has a very important announcement to make! #babyconran2."
In the video, Ioni jumps out from behind her mum and says, There's a baby in mommy's tummy!"
Coco cradles her bump as her daughter leaps with joy. Their relationship is far too cute!
Coco's daughter Ioni also shared the exciting news with her Instagram followers by posting a sweet black and white video.
We can't believe the two-year-old girl has her own Instagram account with over 60,000 followers.
Fans were overjoyed to hear the supermodel's exciting news, one wrote, "Congratulations Coco! Beautiful and happy news. What a proud big sister Ioni is. A moment to always remember and one to treasure. Congratulations on your new little human being soon to be with you all."
Another added, "So cute! I'm so happy for you and your growing family!"
"I really wish and believe that your new entry will bring the joy and happiness that your wonderful family deserves Coco," shared another fan.
We are thrilled for Coco and her husband of seven years James Conran.
We think Ioni will be the greatest big sister!