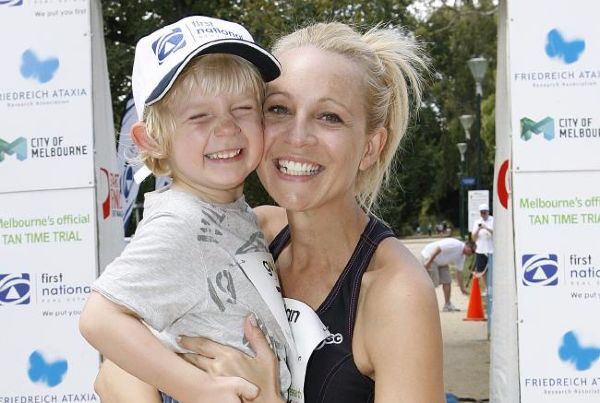 Over the weekend, Carrie Bickmore's daughter showed off her artistic abilities, using permanent black marker and household presses.
The Project host, and mum-of-two, took to Instagram to show off the drawing her two-year-old daughter, Evie, had created.
In the picture, you can see a white surface (we're thinking a door), with black markings all over it.
"Help??? First the couch, then the floor, now the front door. I thought I had hidden all the sharpies!! Damn it (how do I remove?)," she captioned the post.
Thousands of parents came to Carrie's rescue, and the photo has been liked over 4,400 times and received close to 1,000 comments - clearly, countless other parents have been in the same boat!
So many helpful parents gave the mum advice on how to remove the black markings, and some of them were really interesting.
"Dettol hand sanitiser and magic sponge. I work with kids, and this works a treat. Good luck," wrote one follower.
Another woman wrote: "Take a whiteboard marker, colour over it, and then use spray and wipe to wipe it off."
What are your tips and tricks for removing tough stains?