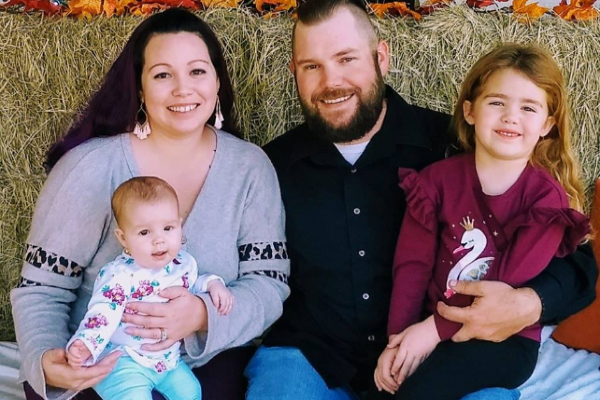 Mum-of-two Mattea Goff woke up exhausted after minding her baby on and off throughout the night.
So when her husband asked why she was so tired and cranky in the morning, she was at a loss for words.
How would she explain to her husband what it's like to have to breastfeed their precious baby throughout the night?
She decided to draw it so he could visually see what she has to deal with.
The first photo starts with the two of them sleeping soundly in bed while the baby snores lightly in the cot next to Mattea.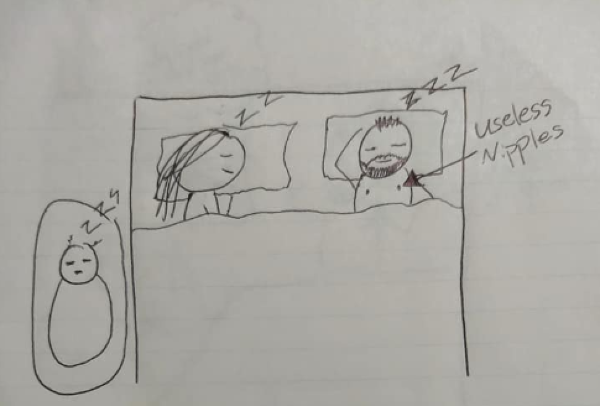 After two hours, the baby begins to cry and the mum begins breastfeeding in bed while the little one 'slap, slap slaps' her at the same time.
"I really need to clip her nails", she says to herself while little scrapes are left all over her chest.
Meanwhile, her husband sleeps peacefully beside her whom she's comically labelled as having "useless nipples".
As the night goes on, her baby spits up on the bed, kicks her side, and profusely sweats forcing her to keep the covers off.
The sun rises and her well rested husband says, "Good morning, honey. Isn't sleeping in great? Let's cuddle."
Her character is next to him with darkened eye-bags, bruises, and nail marks all over.
Other pictures depict what constantly changing nappies is like and how she can never make a trip to the toilet without interruption.
Mattea's drawings have gone viral, perfectly summing up what motherhood is like with a 5-year-old and a five-month-old in the best way.