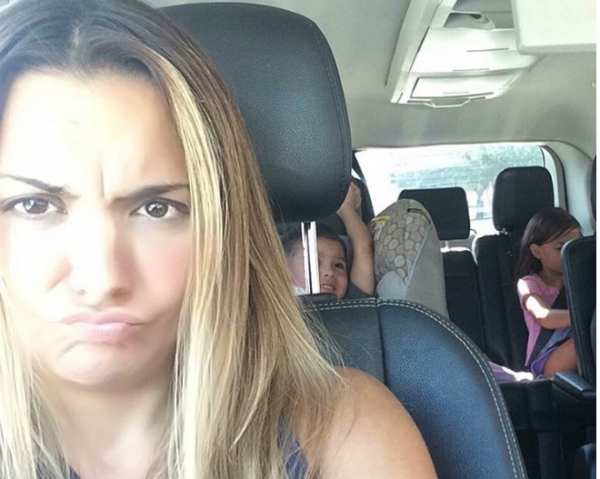 When it comes to life as a parent, all we really want is reassurance that we're doing OK.
Well, one mum is winning the hearts of Twitter users thanks to her hilariously honest posts about parenthood.
Mum-of-six, Stephanie Ortiz has grown a huge fan base on Twitter thanks to her funny insights into life with six kids.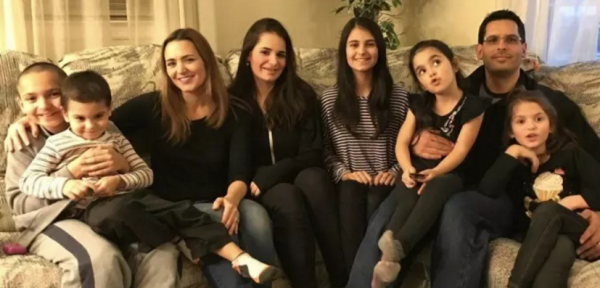 The blogger and former English teacher surprisingly didn't want to have any children until meeting her husband, but now calls herself 'Six Pack Mom'.
From struggling to get her kids to eat to maintaining a happy marriage with six children, these 10 scarily relatable tweets will have you crying with laughter.
1. Do we have to?
If you've never considered faking your own kidnapping & hopping on a plane rather than grocery shopping for your family,

you're not me.

— Stephanie Ortiz (@Six_Pack_Mom) March 25, 2017
2. All work, no play
Monday mornings as a stay-at-home parent are kind of like cleaning up after a massive house party that you weren't even invited to.

— Stephanie Ortiz (@Six_Pack_Mom) March 27, 2017
3. It's just not fair
Me: "Did you empty the dishwasher?"
11 y.o: "I put all the dishes away, but I don't think it was run first."
Me: pic.twitter.com/b06bG5XIVb

— Stephanie Ortiz (@Six_Pack_Mom) March 29, 2017
4. Pack of animals
Saw a company truck advertising their mobile zoo, which is a pretty apt description of my own minivan's inhabitants.

— Stephanie Ortiz (@Six_Pack_Mom) March 29, 2017
5. Need... sleep
What's bedtime look like for a parent of toddlers?

This sums it up nicely. pic.twitter.com/wFznWt588s

— Stephanie Ortiz (@Six_Pack_Mom) March 30, 2017
6. Treat yo'self
Heading to Target for toothpaste & toilet paper, so I'll be back 2 hours and $148 from now.

— Stephanie Ortiz (@Six_Pack_Mom) March 31, 2017
7. Kids these days
It's so nice out! Let's take a nature walk so the kids can complain that nature has no wifi.

— Stephanie Ortiz (@Six_Pack_Mom) April 2, 2017
8. It's not fair
When the kids are supposed to be winding down after dinner, but are doing the exact opposite. pic.twitter.com/yTbgxy7GyU

— Stephanie Ortiz (@Six_Pack_Mom) April 3, 2017
9. Prepare yourselves
Oh, next week's spring break? As in, no school for the kids? All week? pic.twitter.com/WzZgd66csf

— Stephanie Ortiz (@Six_Pack_Mom) April 4, 2017
10. The effort
When you're still in your pajamas at 10am & the doorbell unexpectedly rings. pic.twitter.com/zSvKM5zdPC

— Stephanie Ortiz (@Six_Pack_Mom) April 5, 2017