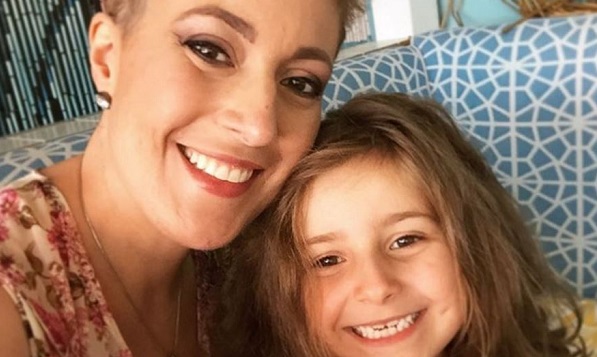 The process of diagnosis and treatment for breast cancer is hard enough to endure, but living with the scars left behind can be traumatic for many women.
So, when Australian mum-of-one Alison Habbal found out she would be left without a nipple and with extensive scarring after her own treatment, she decided to take the power back from the disease.
In an interview with the BBC, Alison explained: "I didn't want a fake nipple made from some other piece of flesh. I thought, 'I'm just going to get a tattoo'."
Alison – who was just 36 when she was diagnosed – spent her treatment and recovery on the hunt for an amazing tattoo artist to transform her post-operation scars.
In the end, she decided that the talented Makkala Rose was the right woman for the job, and she went under the needle in July of this year.
After a 13-hour session, Alison's beautiful tattoo was finished – and she shared the results online to much praise.
"I love it, and I tip my hat off for you. You rock for 'freeing the nipple'! My best wishes for you and a long, happy…life ahead of you!" wrote one follower.
Others, meanwhile have since branded Alison a 'heroine'.
What do you think of Alison's response to her scars?
SHARE to amaze a fellow mum today.