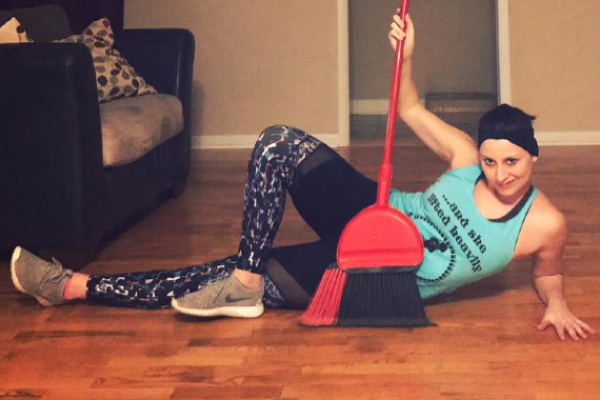 Have you ever spent an entire day totally procrastinating doing housework? We've all been there.
Carolanne Miljavac, a hilarious mummy-blogger, recently posted a video to Facebook which goes through her "busy" day of house work.
In the short clip, Carolanne keeps getting distracted by various other household chores, and ends up not completing anything.
The mum realises she needs to clean the house, and goes to do the dishes, but then notices that the floors need a good scrubbing.
But before she makes it to cleaning the floor, she notices that she needs to take out the bins (least favourite job).
This domino effect of her chores continues, until her husband arrives home from work, to greet his exhausted wife.
"What did I do all day? Look around, I've been doing everything! You don't even know," she said to him, when he asked her about her day.
This relatable (and hilarious) video has been viewed over nine million times in just a few days, with thousands of mums commenting on it.
So brilliant, right?