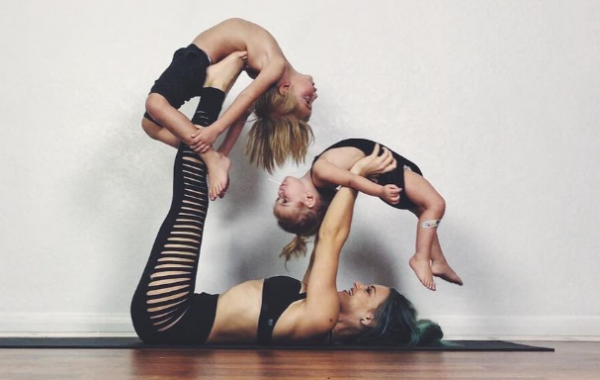 When you become a mum, finding time to exercise - or do most things, frankly - becomes a lot more difficult.
That's why we always love seeing mums finding creative ways to incorporate a fitness regime into their busy day.
Take Charity LeBlanc, for example.
She's the mum of two energetic kids, but she still managed to find a way to include them in her favourite type of exercise: yoga.
With the help of five-year-old Oakley and two-year-old Felicity, Charity has increased the intensity of her workout in a truly amazing way.
And it seems her two kids enjoy it as much as she does!
Posting her routines to Instagram, Charity has amassed a following of nearly 80,000 people, and we can see why.
If this doesn't leave you feeling inspired, we don't know what will!