As part of a continual series Women to Watch on MummyPages, we're profiling hardworking women in business (many of whom are mums) who have launched startups and their own companies and are making their mark with a unique brand or product idea. Today, we meet Jacinta Brotherton, founder of My Bump Box, an Ireland-based subscription gift service that is specially curated so that mums-to-be can treat themselves throughout their pregnancy and so that expectant mums might get gifts just for them before baby arrives. Jacinta spoke to us about finding a gap in the market, the challenges of running a startup while being a mum and why she'd never trade the freedom that comes from working for herself.
Tell us how My Bump Box came to be and about its products?
When I became pregnant with my firstborn a few years ago, it was apparent that while there was an abundance of gifts to buy for the new arrival before the big day, when it came to mums there was a huge gap in the market. Gift ideas were thin on the ground, particularly as a pregnant woman celebrating birthdays, Christmases and anniversaries - clothes didn't fit and what do you buy a pregnant woman?! - and so My Bump Box was born. Two children later its been a long but exciting journey, developing and refining the product from conception to market with my husband James. We are the only business in Ireland offering a subscription service specifically catered to pregnant women.
My Bump Box offers a full subscription service delivering boxes of thoughtful, practical gifts tailored for each trimester of the pregnancy journey. For those that don't wish to subscribe, there is also the option to purchase these trimester boxes individually. To keep the element of surprise, box contents are not shown but they will always include five full size products. Samples may be included if/when available.
What are the main challenges you face?
Finding the right work life balance
Running a successful business will always demand time and energy, and there is no such thing as a sick day. With two toddlers pulling you in different directions, one of my main challenges has been to find the right work-life balance to manage my time most effectively. It's crucial to take care of your own health and wellbeing and to remember to find time for yourself. Adopting this approach has allowed me to maintain perspective and preserve relationships outside of work, which I think is very important.
Stay ahead of the curve
In such a dynamic, innovative marketplace a challenge was to ensure we were consistently positioned to capitalise on upcoming developments in our industry. If you aren't anticipating what is around the corner, it's going to be harder to adapt and evolve with trends. Currentl,y we have exciting things happening behind the scenes involving introducing our range of post-pregnancy boxes and our own brands.
3. What three things could you never have anticipated starting your own business (good or not so good)?
The importance of networking
Word of mouth is such an important part of the initial marketing push and there really is no substitute for getting out there and networking, especially in the early days. Sales will not come to you, so the value of a proactive approach and making things happen cannot be underestimated.
Hard work reaping rewards
Working for yourself can mean working around the clock on a regular basis and it can feel like there is no time to switch off, but we could never have anticipated just how good it felt to see My Bump Box grow from an idea into a reality. Experiencing the overwhelmingly positive feedback and support, watching the sales come in, knowing we are making amazing pregnancy experiences for mums makes it all worth it.
Independence
The freedom working for myself has brought has been invaluable. I'm very grateful to be in a position to spend every day with my children.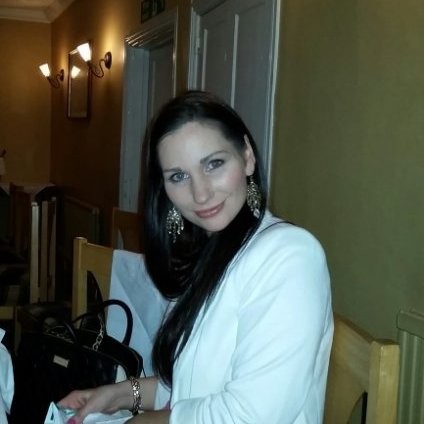 4. What motivates you?
Family plays a huge part in my life and is always what pushes me on when times get tough. Through my own self-development, I'm always striving to be the best business owner and mum I can be.
5. What' the best thing about running your own business?
Developing your product from concept right through to market is a long process, and it's inevitable there will be obstacles along the way. The amazingly positive response we've received and amount of happy customers has made it all worthwhile, and vindicates the reason why you started out in the first place. Being able to watch your business grow first hand is a real privilege and one I try not to take for granted.
6. What advice would you give any woman starting out on the same journey?
Go for it! Have fun with it and enjoy the journey. Knowing your market is really important. What's your niche and USP? Is the market big enough and is it too crowded? Starting out can feel a bit daunting with a lot of these questions to answer, but as long as you believe in your product and follow your instincts you'll be just fine - and you'll wish you did it sooner!
For more information, visit www.mybumpbox.com or find them on Facebook