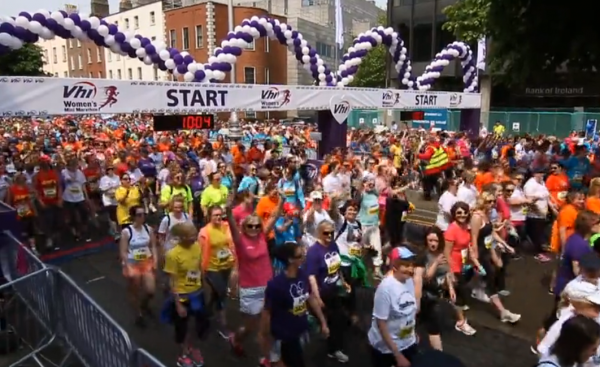 Last week, women from all across the country took part in this year's VHI Women's Mini Marathon.
Whether walking, jogging or running for yourself or for a family member, the annual June event in our capital city brings thousands together, and reminds us that when it comes to sport and charity, we're a pretty committed bunch.
And anyone who has ever taken part in the Women's Mini Marathon or any other marathon will know the sense of accomplishment you get from taking part.
As well as being great fun, it's also an amazing way to make new friends.
Whether going solo or bringing your troop with you, the day is an all-round feel-good event.
Still nursing our blisters, we remembered the good times when we saw this video on Facebook.
Shared on the VHI Women's Mini Marathon Facebook page yesterday, the short vid captures the excitement and enthusiasm generated by this incredible summer event.
Can you spot yourself in amongst all these happy faces?
SHARE this so all your friends can find themselves.