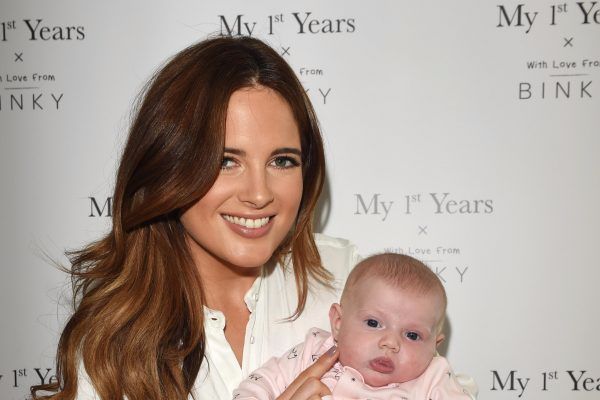 She became a mum for the first time earlier this year, but Binky Felstead revealed that she wouldn't have been ready for motherhood if it wasn't for the midwives who helped her.
The mum opened up about her early days in a touching Instagram post. We love that Binky is being honest about becoming a mum. It's important to talk about the difficult moments and the rough days because it shows other mums who are struggling that they are not alone.
The Made In Chelsea star wrote, "I wouldn't have got through the first few weeks of being a new mum without my midwife visits. Every time they arrived at my house, I felt instantly at ease."
Binky admitted that she felt overwhelmed at the beginning, but luckily she had plenty of support around her.
"I felt I could ask them anything. Those early days of motherhood are so daunting and I literally had a list of questions as long as my arm," she revealed.
In the moving post, Binky thanked the midwives who helped her and assisted her during her early days as a mum to the adorable India.
Binky praised the midwives and thanked them for every minute they spent with her as she adapted to motherhood, " I am so thankful for the support that they gave me."
The Reebok ambassador shared that she was astonished to find out that one in three midwives feel undervalued.
"Having done so much for me, it made me feel really sad that these amazing people, who do such an amazing and worthwhile job, feel this way," she wrote.
Binky concluded the post by sharing that she will be taking part in an inspiring campaign with Pampers, which aims to encourage mums to thank their midwives for all that they have done.