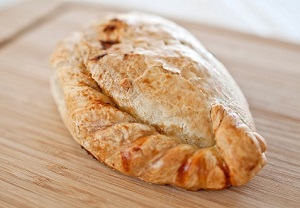 From bugs in salads to fingernails in burgers, there have been some pretty terrifying accounts of the unusual things people have found in their food – but this one really takes the biscuit.
A mum has spoken of her horror after her three-year-old daughter took a bite out of a pasty, only to discover a rubber glove had been baked inside.
Karly Hodson bought the cheese and onion pasty from UK pie chain Greggs as a treat for her daughter Amber, but she got a lot more than her £1.20 paid for.
It was during the drive home from the store that little Amber made the terrifying discovery, but thankfully she spotted the bright blue of the rubber and told her mum before taking another bite.
Karly took to Twitter to share the nasty discovery, posting a picture of the pasty complete with rubber glove filling.
"Absolutely disgusted with what I found in my daughter's cheese and onion pasty," tweeted the 29-year-old, tagging Greggs, and adding the hashtag 'not happy'.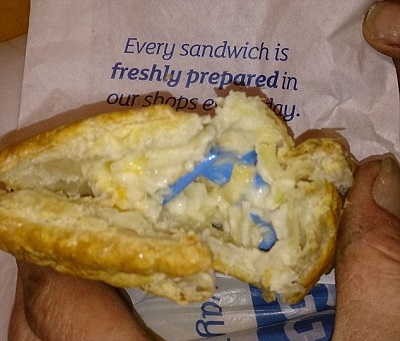 In a follow-up interview with
MailOnline
,
Karly
said that Amber had had a lucky escape.
"God forbid if she hadn't seen that rubber glove she could have choked – and I was driving," she said.
Greggs have yet to comment on the incident.
Between this shocking story and yesterday's report on the
health hazards of our mobile phones
, it seems that we need to be doubly careful with everything we give to our children these days.