It was the photo that captured the attention and hearts of so many around the world; where three young cancer patients held each other in a show of love and support as they battled through the most difficult time of their lives together.
Now, seven-year-old Rheann Franklin, five-year-old Ainsley Peters and four-year-old Rylie Hughey have released another touching photo - this time with a much more positive and hopeful story behind it.
Almost one year after their first powerful photo went viral, photographer Lora Scantling has captured this latest image to mark the girls' progress, as it is revealed that all three are doing well after finding out last summer that they were in remission.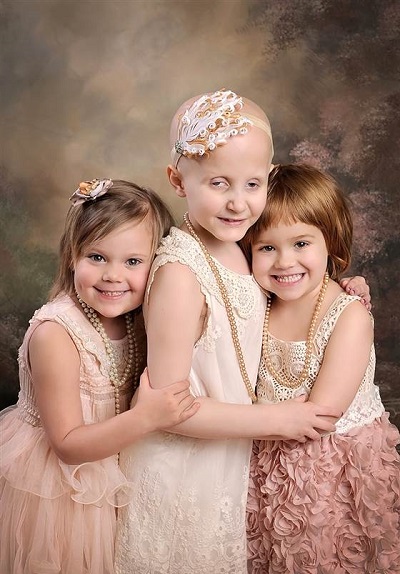 Rheann underwent her final round of chemotherapy this week, Rylie has been cancer-free for 15 months now, and Ainsley is in a maintenance phase.
Commenting on the decision to capture the latest image, photographer Lora Scantling said: "The first shot with their eyes closed portrayed that they were there for each other during the fight and embracing each other for comfort, and this time I wanted to show their bond is still strong and that they beat it together."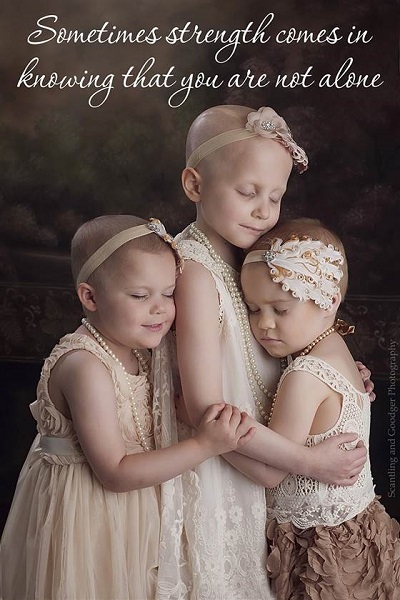 She added: "I love watching these girls when they are together. They have such a sweet bond and always get excited when they get to see each other."
The girls' mothers have revealed that they have grown extremely close since first getting together, and they have continued to raise each others' spirits throughout their journeys.
We are so glad to hear that these gorgeous girls are doing well.