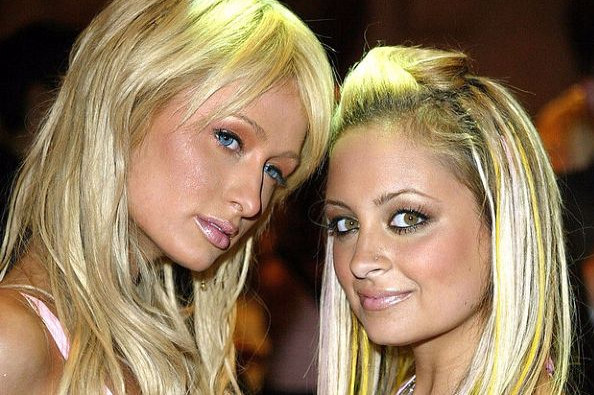 Long before hashtags and DMs, there was one social media that consumed our hearts and minds.
We'd rush home from school to see all the latest happenings and work tirelessly on our profiles till our parents demanded we peel our bulging eyes away from the screens.
With hundreds or albums, conversations and profo updates lost along with the website, here are 15 reminders of why we were all true Bebo Stunnahs!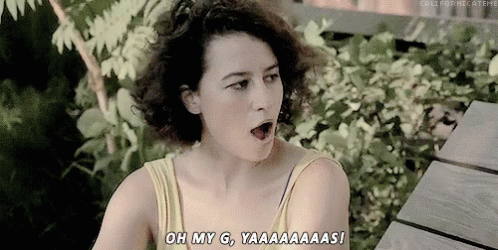 1. Top 16
Yes, you'd spend hours deliberating over how much you valued each of your friends and whether or not they deserved a coveted spot in your Top 16.
One fight and their relegated to the 'more friends' section.
2. Only for the elite
If you wanted to limit your Top 16 to just your main huns then you'd fill that 4x4 with arrows that let the public know exactly why your girls are the best. 3. View count
Your popularity was based on how many people had visited your 'corner of the internet'.
After a night at the local disco, your numbers would sky rocket making you feel like Regina George getting carried to P.E. by all those fine feens.
4. Share the love
You had three loves and you better not have wasted a single one. Your BFF and you had love number one reserved for each other but after that, the other two were up for grabs.
One for your crush? No way! Did you want to die of embarrassment?
5. Two halves make a whole
Before FBO (Facebook Official, duh!) became a thing, there was your 'Other Half'. It was your chance to show to the world how mature and womanly you were now that you had a boyfriend.
If boys were nowhere near your radar just yet, your number one gal got that top spot too. And the description? A private joke of course!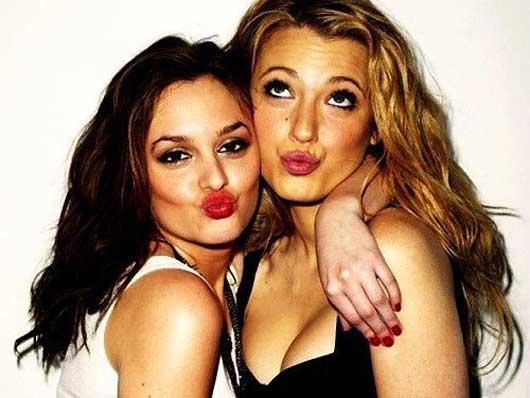 6. LD luvs MP 2Kaii5
Translation: 'I'VE GOT A BOYFRIEND, HOLY SHIT! EVERYONE, LOOK HOW COOL I AM! WE'RE SO IN LOVE THAT IT'S NOW MY USERNAME!'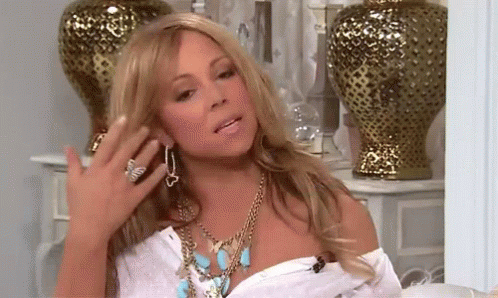 7. Fresh new skin
You'd spend your evenings on the hunt for a brand new skin. Something to highlight your personality and humour and show how original you are by having a skin that no one else had.
There wasn't a beour out there who didn't rock a sassy quote above their profo at least once. "Boys are like roses, watch out for the pricks"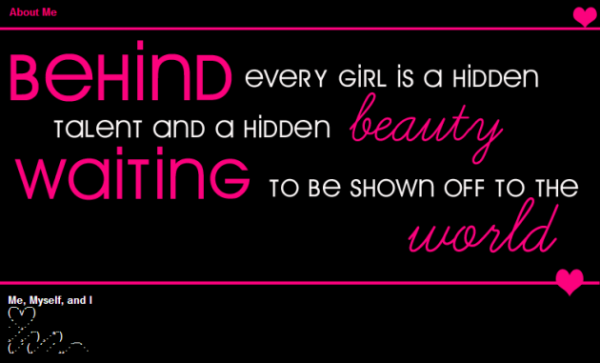 8. Exam stress
Lying your way through every answer just to make sure you weren't told you were Miranda from Sex and The City.
Yes, the most important exam you sat was a Bebo quiz and it would let the world know who you were and what they were dealing with.
Damn straight I'm Serena! Xoxo Gossip Girl.
9. Giffing great
Pimping your profile was the ultimate after school activity and what better way than with a seriously CLASS GIF?
It could be anything as long as it was pink and sparkly.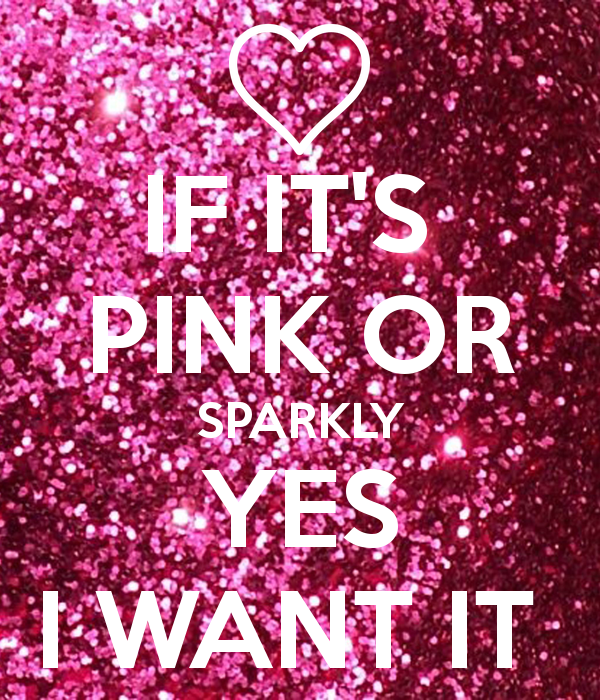 10. Flashbox Lyf
Yes, if you could manage to get a decent enough internet connection that day you might have been able to update your Flashbox which had been stuck on Ashanti's 2002 BANGER Foolish for far too long.
No, you were in your hard core phase now... it was time to put some Evanescence in that bish!
11. What's privacy?
In the days before there was private messaging, you and your mates would talk to each other publicly on your wall.
Discussing everything from that night's maths homework to what you'll be wearing to this weekend's disco in GAA function rooms, it was the place where you'd spill your secrets because you didn't know any better.
12. Internet was a futuristic idea
You'd abandon all hope of watching your BFF's latest slideshow because your dial up was acting the complete and utter b****cks.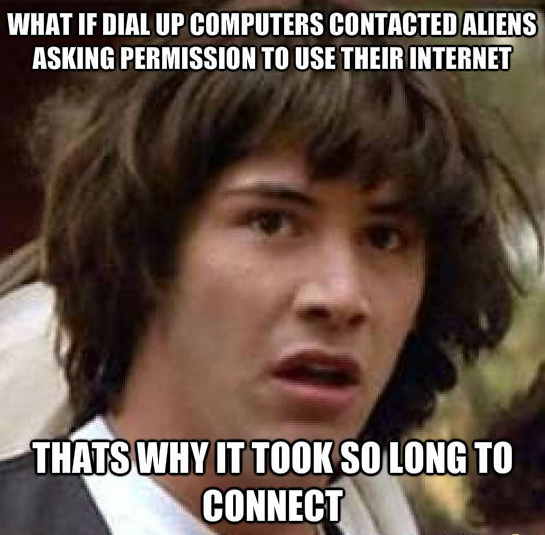 13. Picture perfect
After the three-and-a-half hours it took to upload your pictures from your Fujifilm FinePix, you were then presented with the ultimate challenge... what the eff would you name the album?
There were two types of people when it came to Bebo uploads; the classic explanation and date combo (i.e. Day at the beach with the girlz '06) and the slightly more alternative/cringe-worthy quote option (i.e. A true friend reaches for your hand and touches your heart –VOM!)
14. GrAmMaR Nd SpElLin
The shift key became your best friend as you embellished every piece of text with upper and lower case as well as refusin to pop the dreaded 'g' at the end of every word which required it. Who's got time for 'g's'?
A true stunnah could say what needed to be said in 100 characters in just 30... u no wat wre tlkin bout.
15. Me, myself and I
Before we were judged based on where we went to school or where we worked, Bebo let us express our personalities through more in-depth questioning. 'Happiest when?' With the girls, listening to choons and sleeping were all top answers.
'Scared of?' Showed who the ultimate hard arses were by proudly announced 'nothing!' And who didn't include drinking in the 'Hobbies' section?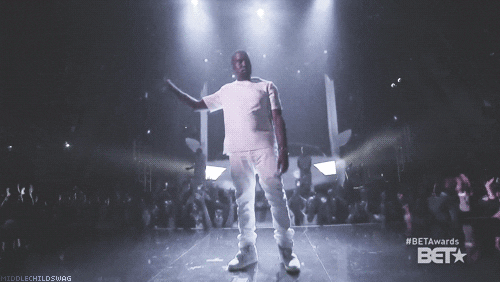 Bebo... you're sincerely missed! SHARE this if you remember the good times.