We know that our children have big imaginations. But sometimes we forget just how big they can be. We forget just how much joy and free-thinking they can fuel and assume that their creativity is being nurtured solely in the classroom.
Creativity has moved well beyond art classrooms. Creative activities for kids are endless and the more varied and multifaceted experiences kids have, the wider range of creative expression they gain in their early years.
So how can we encourage this and let our children discover their boundless creative thinking?
Cruinniú na nÓg is an irresistible opportunity for our energetic, passionate and enthusiastic kids to discover new cultural and unique activities, meet like-minded friends and share their ideas.
Back with a bang for the second year, Cruinniú na nÓg is the national day of free creativity for children under the age of 18 that is bound to spark ideas, boost imaginations and inspire minds. A highly engaging initiative of the Creative Ireland Programme, in partnership with your Local Authority and RTÉ, Cruinniú na nÓg is all about celebrating and encouraging children and young people's participation in culture and creativity.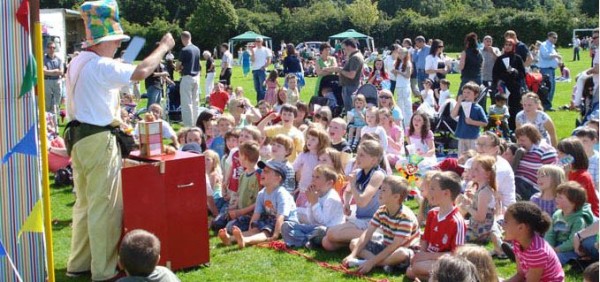 Creativity offers a bounty of intellectual, emotional and even health benefits. So, what activities and exercises are there to strengthen the creativity muscle during Cruinniú na nÓg?
Whether that's story-telling, puppet shows, or Japanese kite-making, there is a plethora of events and workshops happening across the country to encourage your children to try something new. And best of all, they are all for FREE! All child-centred and incredibly diverse, the day's events are activity-based, with the emphasis on getting young people doing, making and creating.
We've pulled together just some of the activities that will be happening over the day, for full activities you can check out the website here. What will your children be inspired to make, do, try, and create?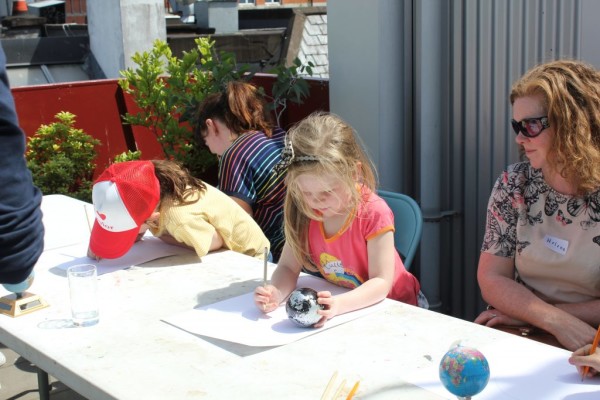 Younger kids enjoy experimenting with paints, dough, clay, glue and paper to draw basic figures and shapes. All of which are closely related to children's visual perception and cognitive processing. There will be workshops across the country facilitating this creative work. If you are out West, why not combine your child's art and environmental awareness at the "Creating Art Out Of Plastic" workshop in Clare. Artist Evelyn Sorohan will show them her own art work and encourage the children to touch and respond to it. Afterwards they will be inspired and taught how to create their own colourful pieces of art out of plastics.
Music learning is an indispensable part of the creative curriculum for your child. Through musical creative activities for kids, young learners learn self-control and concentration as well as build a sense of teamwork. If you find yourself down south, let your child create a musical story with Ruti Lachs! This workshop includes playing instruments, making up and acting out stories, singing, dancing, and lots of action and mayhem.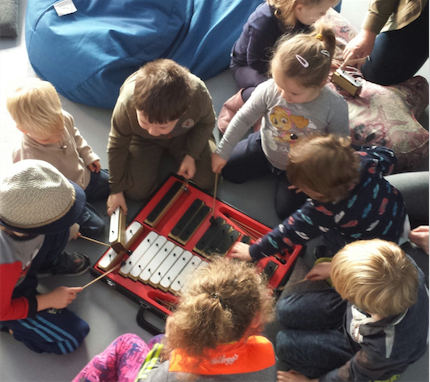 Children are always active, and dance activities are a good way to transform their never ending energy into something creative and rhythmic. Dance movements help kids develop imagination and motor skills, as they shake and wave around to the music. If you are in Dublin, join Mariam Ribon, artistic director of DYDC, to learn dance in an imaginative and creative way. This is a great opportunity for your child to have fun and express themselves. Who knows, you might have a prima ballerina in your midst!
Either as active participants or spectators, performing arts help children increase their imagination and make sense of their emotions. Could you have a budding playwright at home? The Audio Drama Workshop, The Adventures of the Stripy Pyjamas, sets out to ignite imaginations and inspire a love of storytelling, reading, and writing in its participants.
With over 500 events taking place in cities, towns and villages across the country, let your child's creativity loose on Cruinniú na nÓg on 15th June! You never know what they might discover.
A nationwide day of FREE creativity for children and young people, unleash your inner creative at Cruinniú na nÓg on 15 June.
Cruinniú na nÓg is led by local Creative Ireland Programme teams across the 31 local authorities. Local art organisations, community festivals, local artists and creative practitioners have also joined forces to ensure this wonderful day goes swimmingly.
Cruinniú na nÓg takes place on Saturday, June 15. For more information, check out their website here.