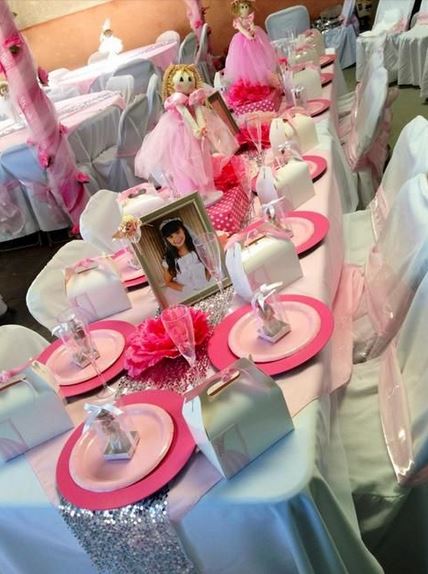 Many mums will opt for a caterer if they're having a large home gathering for their son or daughter's Communion party. It saves time, definitely cuts down on stress and can actually work out cheaper, depending on the number of people you invite.
However, if you would prefer to prep the food yourself, here are some top tips to make the process as easy as possible
Keep it simple
Now is not the time to try out that new recipe or prepare an elaborate 12-course meal. Opt for a simple menu and easy-to-eat finger foods. Buffet-style servings work really well for gatherings like this, as do barbeques - if you want to take a chance on the weather!
Do what you can in advance
Don't plan a menu that will see you sweating in the kitchen for hours while your guests enjoy your child's special day. Lots of food can be prepared in advance and then eaten cold or reheated in the oven or microwave when needed.
Draft in the reserves
Don't take everything on yourself. Get the kids to help with prep or Auntie May to help you heat up some dishes. You can even ask guests to bring a dessert or side to take some pressure off. Nobody will mind picking up a dish of potato salad or making a quick cheesecake on a big day like this.
Remember your audience
As we said earlier, finger food or food that can be easily eaten off a paper plate while standing is the best approach to take for a big group, but remember to accommodate the kids. Simple wedges and sausage rolls or chicken pieces will keep them happier than salad will.
Cut your work load
Fine china plates may look nice, but that will be the least of your worries as you see 40-plus plates sitting in the sink at the end of the day. Cut yourself some slack and invest in paper plates and cutlery. You can find some pretty designs online that will look really lovely as your guests tuck into your feast.
Get things set up early
Prepare chairs, plates, glasses, etc the day before. Communion Day will be stressful enough as you get everyone ready for the church and then prepare food without a mad scramble to locate extra forks and stools.
And remember, don't get too caught up in playing hostess - this is your little one's special day and you should enjoy it!
Image via Pinterest