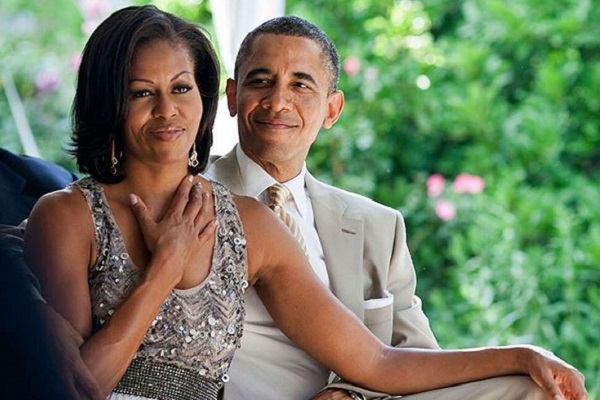 There's no doubt Michelle and Barack Obama's love is stronger than ever, especially after reading their latest anniversary messages to one another.
The lovebirds celebrated their 26th wedding anniversary yesterday and in honour of their special day, the pair decided to pen the most swoon-worthy messages.
Alongside a photo of Michelle looking out the window of a plane, Barack wrote: "Happy Anniversary, @MichelleObama."
He continued: "For 26 years, you've been an extraordinary partner, someone who can always make me laugh, and my favorite person to see the world with."
Michelle responded to her husband's heartwarming post with an equally sweet message: Thank you @barackobama for 26+ years of love, trust, and respect."
She added: "For being a man who always lifts up and honours me and our wonderful girls."
"Each day I'm with you, I'm reminded of what a treasure you truly are to us all."
Earlier this year, Michelle shared a never-before-seen photo from her wedding day. The duo looked as happy as ever in the throwback shot.
The former first lady gushed about their wedding day on Instagram.

"You can't tell it from this photo, but Barack woke up on our wedding day in October 1992 with a nasty head cold. Somehow, by the time I met him at the altar, it had miraculously disappeared and we ended up dancing almost all night."
Pass the tissues.