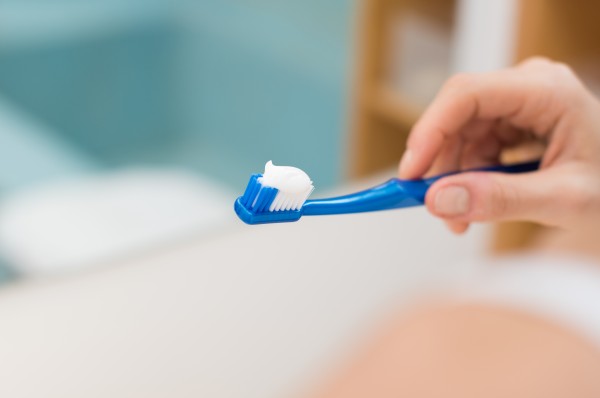 Here's one for the natural medicine fans: women are using toothpaste as a home-pregnancy test.
The DIY method is gaining traction, with many women eschewing the trip to Boots for Clear Blue and instead using the common hygiene product for their first response.
This bizarre method, which involves adding a few drops of pee to toothpaste, isn't scientifically proven but has been gaining momentum online.
Although this isn't a new method, there's been a spike in people searching "toothpaste pregnancy test" on Google, suggesting a growing number of women may be giving it a go.
So how does it work? Website negativepregnancytest.com says: "The toothpaste pregnancy test involves placing a moderate amount of toothpaste on a plate or in a cup and then adding a few drops of woman's urine to it. If the woman is pregnant, the past should change colours and even froth."
The website goes on to claim, "The chemical make-up of the paste interacts with a pregnant woman's urine to cause this noted change."
However, it warned of the danger of relying on DIY pregnancy tests, which can be easily tainted and give an inaccurate reading: "If the paste does not change colour or froth, but the woman is still pregnant, she can miss out on getting vital obstetric care during these vulnerable and crucial early weeks of pregnancy."
While this latest craze is making the rounds online, women probably shouldn't be rushing to wee on their toothbrushes just yet.
Stuart Gale is the owner and chief pharmacist at Oxford Online Pharmacy. He told HuffPo UK: "This is a bit of fun for anyone who thinks they might be pregnant."
"The fizz in the toothpaste is caused by the acid in the urine reacting with the calcium carbonate in the toothpaste to give off carbon dioxide."
He said the test shouldn't be taken too seriously and isn't an accurate way of detecting whether you're pregnant.