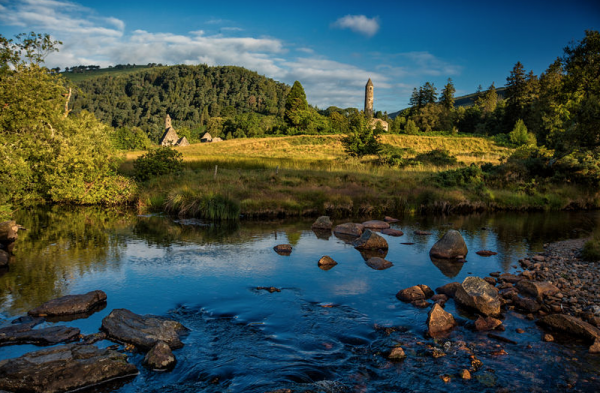 When it comes to choosing a destination for a weekend away, sometimes we overlook the beauty that is right on our doorstep.
If you are looking to get active, enjoy some really incredible scenery and keep everyone amused, then a trip to
Ireland's Ancient East
is an absolute MUST.
We are focusing on some of the wonderful activities that can be found in Wicklow and have put together some of the most memorable suggestions for you to choose this summer:
1. Explore Glendalough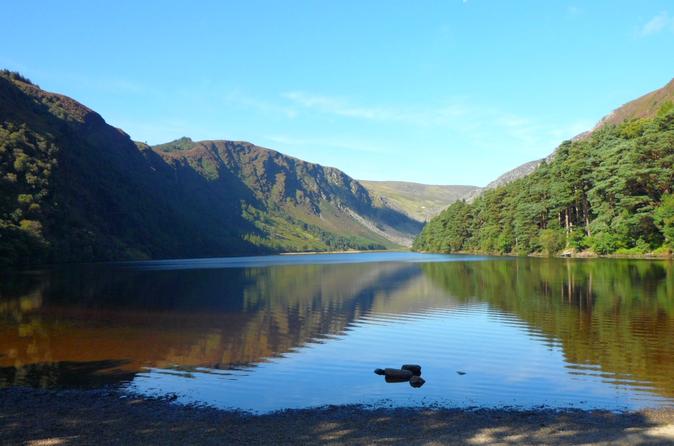 No trip to the Garden of Ireland would be complete without stopping by this magnificent destination. Known as the Valley of Two Lakes, its spectacular scenery, rich monastic history and stunning walking trails all contribute to a fantastic family day out.
If you feel like a bit of guidance through the history of this vast monastic site, you will find guided walks and even 'Walking Talks' covering history, folklore and legends of Saint Kevin and Glendalough.
The detailed talks cover everything from ancient history to more modern descriptions of Ireland including the Famine period and emigration to US. The walks take about two and half hours so they are more suited to older children. They start from 10am at the Glendalough Hotel.
Bring a picnic and lunch against the backdrop of this pretty setting and let the children find their own trails.
You can find more information on some of the walks
here
.
2. Bray to Greystones coastal stroll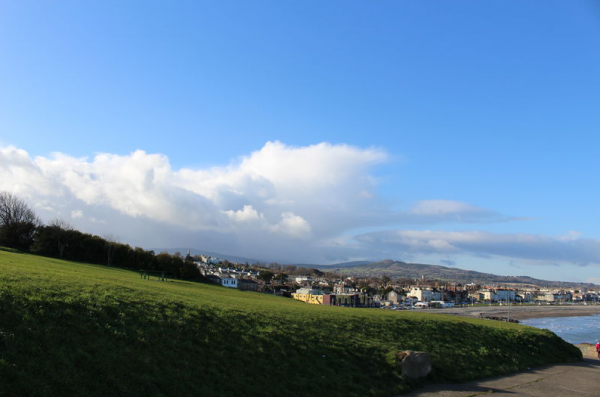 If spectacular coastal settings are your thing, then you will love this walk that links Bray and Greystones. Explore the rocky coastline and finish with a flourish at the steep summit of Bray Head. You will get some serious exercise and the children will love being out in the fresh air. The sea views are also extremely rewarding, especially on a clear day.
Stop at the Bray amusements for some funfair delights, pick up a bucket and spade and get busy making sandcastles on the seafront. Ice-creams mandatory!
3. Mount Usher garden paradise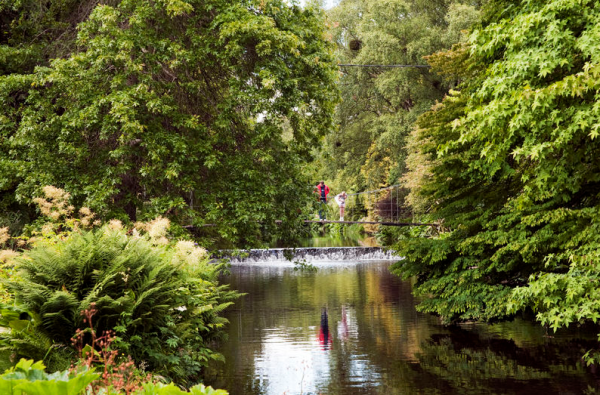 At this beauty spot, you will find 20 acres of lush gardens which include a suspension bridge and secret fern walk which the children will LOVE.
These privately-owned gardens are located in Ashford, Co Wicklow. Brimming with rhododendrons, magnolias, camellias, eucryphia and shrubs, it is the perfect picnic backdrop for the family, or simply a lovely spot to come for a quiet walk in nature. With over 5,000 species of plants and trees, you are sure to find lots to spark joy in your day. The little ones will enjoy spotting the abundant wildlife, and there is plenty of space to run about.
Just don't forget to take those snaps!
4. Stop by the Dolls Museum at Powerscourt House and Gardens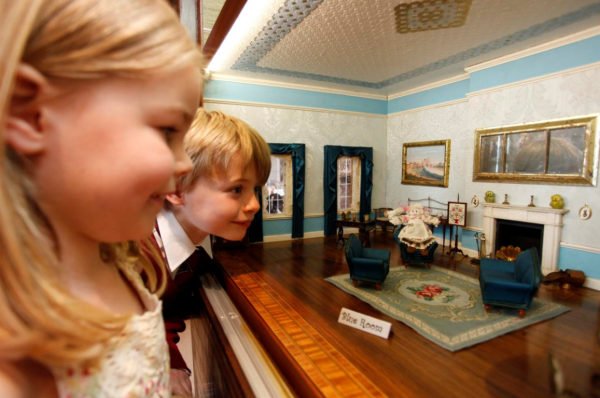 Explore the magical miniature world of dolls at this adorable museum which can be found on the first floor of the Powerscourt House Estate in Enniskerry.
There is a huge dollhouse called Tara's Palace which took 20 years to complete! You can explore 22 little rooms of the dollhouse with your children. Get busy in the colouring room and try your hand at all the fun quizzes and competitions along the way. We loved seeing the old- fashioned prams and marvelling at the elaborate detailing on the doll house ceilings and furniture. The Museum of Childhood also has an amazing house in a bottle, the smallest doll in the world, and a 300-year-old doll's house.
The children will have the best time and it's all for a good cause - Tara's Palace raises money for various children's charities.
While you are in the estate, it is worth exploring as much of the grounds of the
Powerscourt House and Gardens
as you can manage. It was once a beautiful Palladian mansion and was home to Lord Powerscourt and his descendants for 350 years.
As the house was destroyed by a massive fire 40 years ago, it has been renovated in recent years and now has a spectacular sun terrace overlooking the immaculately kept gardens.
Avoca has opened a cafe where you can have lunch with the children, there is also a lovely garden centre to browse after having been inspired by your trip around the
stunning estate.
The estate in Enniskerry also hosts some great children's events throughout the year. We went pumpkin carving there last Halloween, the Santa's grotto is one of the best around, and in the lead up to Christmas, there is even a stable with reindeer and a hot chocolate bar.
5. A Waterfall Picnic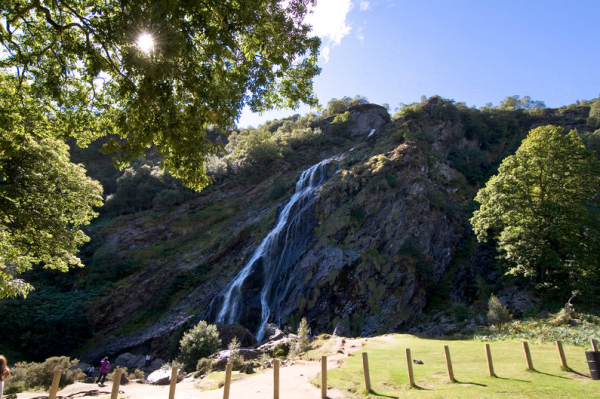 This is one of our favourite places to visit.
Even the drive towards the
Powerscourt Waterfall
is an attraction in itself. A tree lined avenue opens into a carpark beside a large adventure playground. The children will adore the giant slides and climbing nets.
Stroll a little further with your picnic basket and you will be at the foot of one of the most beautiful natural sights in Ireland. The Waterfall is Ireland's highest at 121m and has attracted visitors for over 200 years. There is a nice open space with picnic benches, public toilets and a gentle gradient for stepping stone fun.
Our top tip? Bring a change of shoes and socks and don't forget that selfie stick!