Look after your toddler's immune system this winter with Bio-Kult Infantis multi-strain live bacteria supplement
With the winter fast approaching, it has never been so important to ensure your children's immune system is fighting fit. Regular moderate exercise has been shown to have immune-enhancing effects, especially when exercising in nature (just be sure to wrap up!). Sleep is also so important. Our immune system is thought to be most active at night so getting a good night's rest can help repair the body.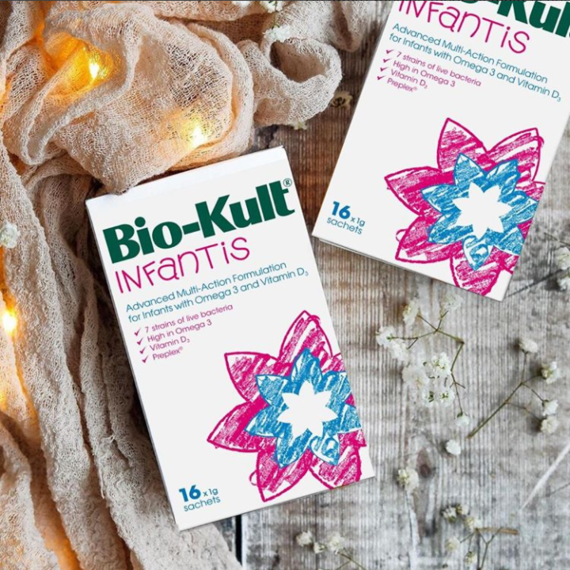 As 70% of the immune system is located in the gut, nutrition also plays a key role in supporting your overall health.
Bio-Kult Infantis
have teamed up with clinical nutritionist Eva Hill-Hamilton to offer 5 top tips on how to help support your toddler's immune system this winter.
Eva's Top Tips:
Including in their diet a wide variety of food containing an array of nutrients will be beneficial, but in particular selenium, zinc, vitamin A, C, D, E and B vitamins, especially B12. These kinds of nutrients can be found in nuts and seeds, oily fish, lean meat, poultry, plant proteins and fruit and vegetables.
Eating a rainbow of fruit and particularly vegetables every day should ensure your child is getting an optimum amount of beneficial nutrients. In addition, having a good multi-strain live bacteria supplement, like Bio-Kult Infantis for your little ones may help support their natural gut flora.
Ensure you include protein in their breakfast and lunch boxes rather than sugary cereals and snacks to keep their energy levels more consistent and prevent mood swings resulting from blood sugar dips.
Pack their water bottle and encourage them to stay hydrated during their time at crèche or school. Add the smallest drop of freshly squeezed orange juice to their water if they don't like to drink water - avoid refined juices and concentrates.
You could also encourage them to eat fermented foods such as bio-live natural yoghurt, crème fraiche and kefir blended with fresh fruits - not commercial fruit yoghurts full of added sugars, and a popular fizzy drink called kombucha. These may be enjoyed by even the pickiest eaters.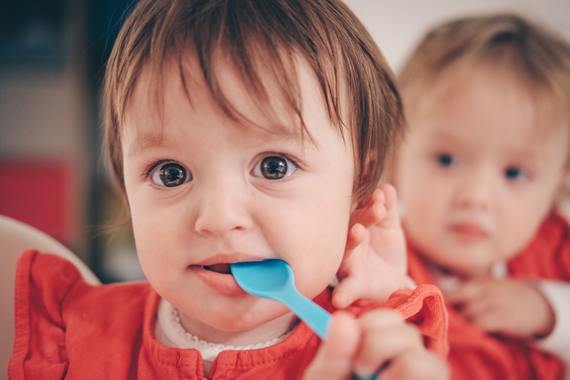 Bio-Kult Infantis
is an advanced multi-strain formula for babies, toddlers and young children. Each sachet contains 7 strains of live bacteria, plus Omega 3 and Vitamin D3, targeting the digestive and immune system. It also contains Preplex which is the food that the good bacteria like to eat, ensuring that they thrive in the gut.
Bio-Kult Infantis comes in sachet form which makes it easy to put into children's smoothies or porridge. It also doesn't have a specific taste and it doesn't need to be refrigerated, making it easy to store. This formulation makes Bio-Kult Infantis a great addition to children's diets which can help support their immune system so they are fighting fit during the winter period.
Bio-Kult Infantis also recently won gold in the National Parenting Product Awards (NPPA) for Essential Support for Baby Digestion.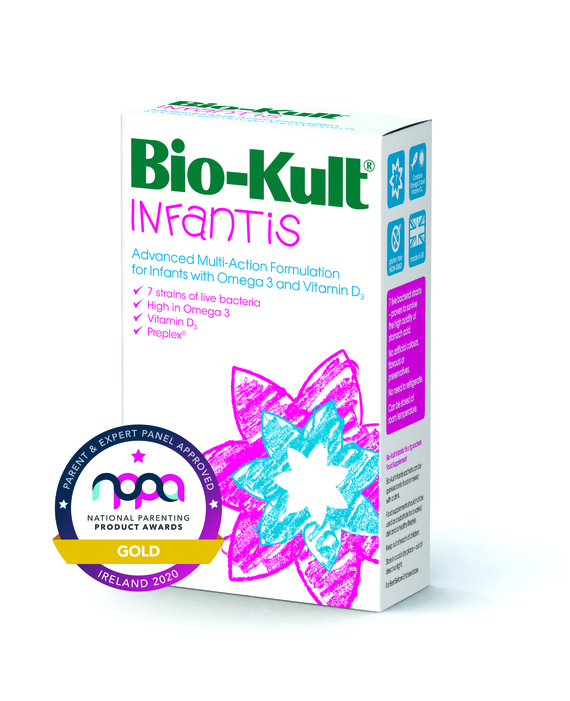 Comment
Sarah Ussher, Product Manager at Scope Healthcare, said:
"Winter is a time when the majority of people get run down, especially toddlers and children. It's important that we make sure children are being given the best chance to fight germs and potential infections while at crèche and at home. As Eva's top tips show, looking after your gut, eating healthy and making sure your child gets enough rest are the best ways to keep them healthy this winter. Bio-Kult Infantis is just one out of a range of six Bio-Kult multi-strain live bacteria supplements. The full range of supplements include Bio-Kult Advanced, Bio-Kult Boosted, Bio-Kult Migréa, Bio-Kult Pro-Cyan, Bio-Kult Candea and Bio-Kult Infantis. Bio-Kult Infantis is the only one for toddlers"
To find out more about the Bio-Kult product range visit:
www.scopehealthcare.ie.
The RRP for a pack of 16 sachets at 1g each is €9.60. Coming soon in packs of 10 & 28.