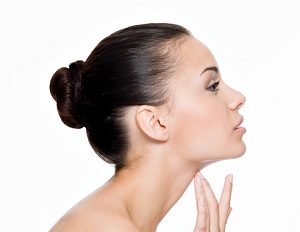 We all crave that 'glow' where our skin radiates with health and vitality.
Unfortunately, this glow is sometimes elusive, and this is largely down to free radical damage.
Free radicals are highly reactive compounds produced by air and other pollutants, and normal metabolic processes in the body.
This all sounds very complex, but actually the effects of free radicals are all around us. Have you ever looked at what oxygen does to metal? Rust is a product of oxidisation – and the triggers for that are free radicals. What about wrinkles? Free radicals are the culprits behind those, too.
Free radicals can affect your skin by damaging the collagen which normally would give skin its elasticity and softness. Over time, free radical damage can make your skin harder and drier, resulting in wrinkles.
However, all is not lost. There are some easy steps that you can take to protect your skin and keep those wrinkles at bay:
1. Antioxidants; eat a rainbow
Nutrients called antioxidants neutralise free radicals. The most potent antioxidants are vitamins A, C, E, and flavonoids found in fruits and vegetables. When antioxidants are eaten or applied to the skin, they help to neutralise free radicals and prevent tissue damage.
The message is simple; the more fruit and vegetables you eat, the more you reduce your risk of ageing faster, both inside and out. Found in vegetables, nuts and fruits, antioxidants are your body's defence against free-radical attack. Make sure you eat a rainbow of fruits and vegetables, because different antioxidants are found in differently coloured foods. For example, green leafy vegetables, berries, carrots, beetroot and so on all contain different antioxidants, but all with the same free-radical fighting benefits.
2. Omega 3 fatty acids; fall in love with fish and seeds
Omega 3 essential fatty acids (found in oily fish, nuts and flax seeds) keep your skin supple and lubricated.
These essential fats literally lubricate the body – skin, hair, nails and joints – from the inside-out. Research has shown that these fatty acids can help prevent wrinkles and delay the ageing process of the sun while keeping the skin supple.
The aim is to eat at least two 140g portions of oily fish a week, but if you can't stomach fish, then take the fish oil in capsule form (if you are vegetarian then take flaxseed oil). With Omega 3 fish oils, you want at least 700mg EPA and 500mg DHA a day (I use one called Omega 3 Support from
www.naturalhealthpractice.com
).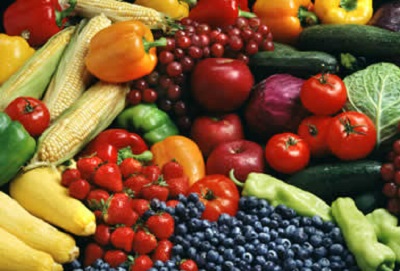 3. Don't let smoke get in your eyes
Smoking ages the skin giving you dry skin, yellow teeth and unsightly wrinkles around the nose, mouth and eyes that are due to the facial contortions of puffing on a cigarette. In fact, smoking is one of the fastest ways to accelerate the ageing process. If you want to stay young-looking, you have to give up.
4. Drink plenty of water
Water keeps your skin hydrated and helps flush from your body harmful toxins that can cause premature skin-ageing. Aim to drink six to eight glasses of water per day, preferably with a squeeze of lemon juice. Herbal teas count as part of your daily allocation, so stock up on some lovely warming lemon and ginger, or revitalising vanilla chai, both from Pukka Teas.
5. Sleep; the perfect excuse to hop into bed
During sleep, your body repairs its cells and recharges its batteries. One of the hormones that is released by the pineal gland while you sleep is melatonin, which helps to prevent free radical attack. Your skin and body is under free radical attack every day, so every night you need to protect it with a good night's sleep.
Sleep experts believe that the most important time for skin repair is between 10pm and midnight, so try to get to bed early and aim to eat your evening meal before 8pm, so that your body is not digesting when it should be resting.
Lastly, smiling takes years off your face, without any potions – it lifts your face instantly. Keep smiling, and try not to get too stressed or anxious to keep frowns at bay.