Former The Only Way Is Essex star and mum-of-one, Lydia Bright took to Instagram yesterday to warn parents about the dangers of bath toys, after learning about a horrific incident, which caused a toddler to nearly go blind.
After learning about these particular bath toys and their detrimental effects from her good friend and TOWIE co-star, Lucy Mecklenburgh, Lydia felt the need to share the information with her followers, in order to spread awareness.
Starting off her 'Mum Hack' segment on her Instagram Stories, Lydia said, "Hey everyone! So this week's Mum Hack is all about bath toys. So, last week my friend Lucy [Mecklenburgh] shared the most shocking post on her Story, about a mum who has endured horrendous heartache after her son nearly went blind from using a bath toy."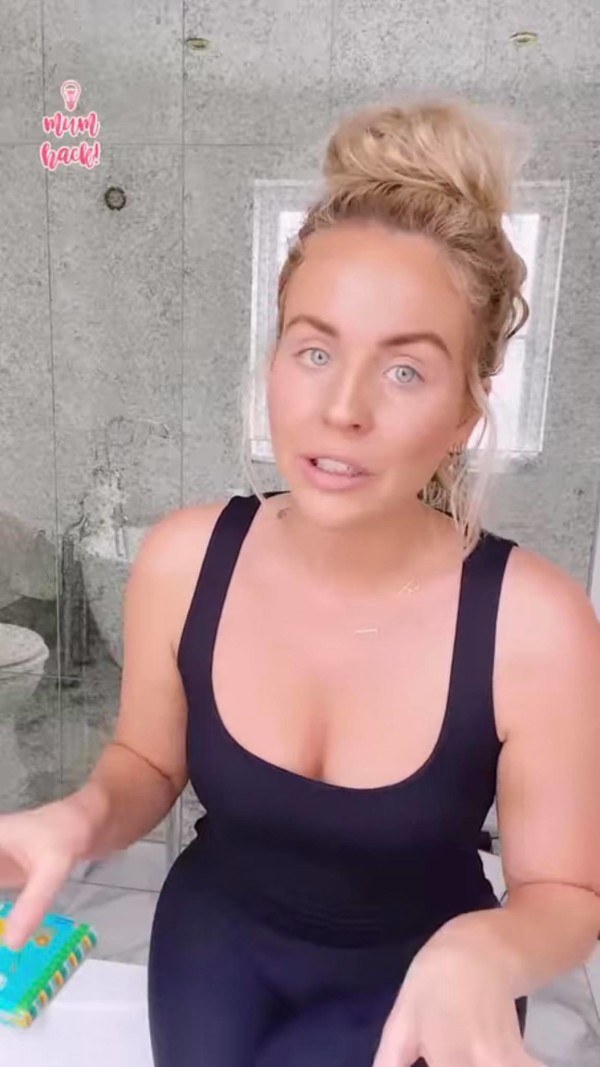 "So, I was none the wiser, but toys with holes or those that are designed to squirt can be catastrophic for your child, because mould and bacteria can build up inside," the 29-year-old mum described.
Even if you clean these types of bath toys extremely well, they can still breed invisible bacteria, due to the fact that the insides of them never dry properly.
Lydia then went on to show two toys that her baby girl, Loretta, would play with in the bath all the time, and vows that she's now going to throw them straight in the bin.
The mum who Lydia referred to, Eden Strong, detailed her heartbreaking and terrifying experience in a lengthy, educational Instagram post, sharing photos of the frightening effects these bath toys had on her son.
After taking her little boy to urgent care for having very red eyes after squirting himself with a tub toy, the child was prescribed eye drops. Eden gave him a "booster dose in the middle of the night to assure he would be better by morning," the Instagram caption explained.
"I wasn't expecting to find him in his crib with an eye swollen to twice the size and redness spreading down his cheek."
"Immediately we headed to the ER where a doctor prescribed oral antibiotics, which he took at 2:30am. When he awoke at 6am, I screamed and immediately headed to the hospital. He had a raging fever and his eye was so swollen that the white part was bulging out from between his eyelids and his iris was obscured," Eden described.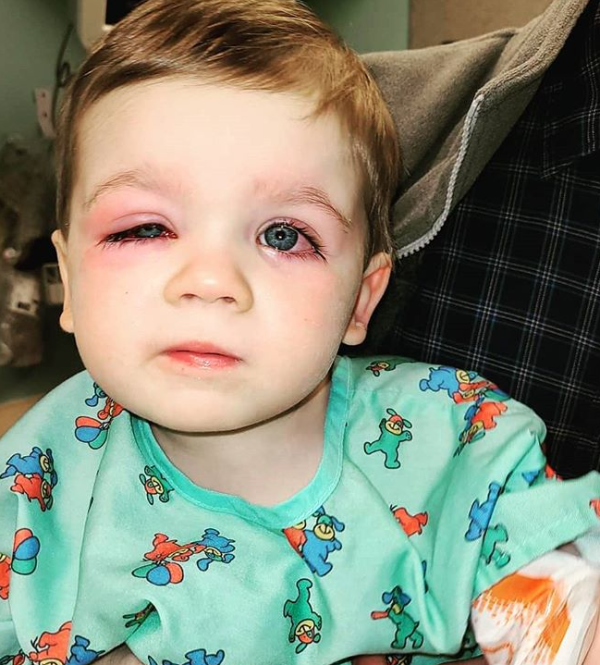 "IV antibiotics were started immediately and because of the significant swelling, a CT scan was done to check his retina. Severe cellulitis spread down his face and to both eyes."
"I was warned he may lose vision, but in the end, thank the Lord his eyes healed. So, tub toys? THROW THEM OUT. You cannot clean them. I don't have mouldy pictures to show you, because there was never any visible mould to see."
"You aren't better than dirty tub toys. THROW THEM OUT," Eden pleaded.
Lydia then went on to give some perfectly safe examples of bath toy alternatives, including foam letters, stackable cups and bath crayons.