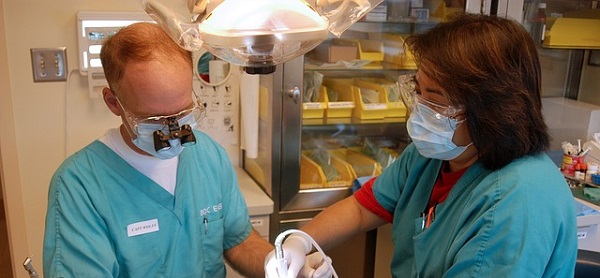 This weekend, our hearts are going out to the family of a Russian toddler, who has reportedly died following an adverse reaction to an anaesthetic administered during a dental procedure.
According to a report by MailOnline.com, two-year-old Lisa Epifanova slipped into a coma after a cavity treatment, and recently passed away following a year spent on life support.
The report states that the tot attended her local dental clinic for a routine check-up. When her dentist discovered cavities however, the decision was made to treat her there and then.
Little Lisa was put under general anaesthetic and, shortly after the procedure had taken place, her mother noticed she was not breathing. Attempts to resuscitate the child did not work, and she slipped into a coma.
It later emerged that Lisa had suffered a brain lesion during the ordeal.
Lisa spent the next 12 months on life support, before sadly passing away.
A probe into the child's untimely death has since been launched. The Epifanova family have, however, already won a legal case against the clinic in question, covering the sum of the year spent on life support as well as a compensation fee.
Our thoughts and prayers are with this family following their devastating loss.
SHARE to gather well wishes for these poor parents.