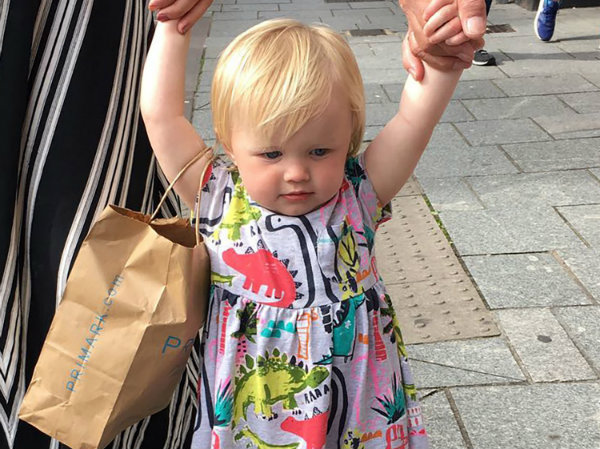 A couple have revealed pictures of the horrific blisters which covered their daughter's body after she allegedly caught hand, foot and mouth disease in their hotel – ruining their £2,500 (€2,800) holiday.
Ally Staddon, 27, and his fiancé Lucy Weedop, 28, were shocked when 15-month-old Elsie caught the nasty virus during their trip to Cyprus earlier this month.
The couple later discovered a sign confirming reports of the highly infectious disease at the Sensatori Resort Aphrodite Hills hotel, but claim travel agent Thomson Holidays had not informed them about the outbreak.
They family was subsequently confined to their room for much of the holiday as the sun irritated Elsie's blisters and she was not allowed to use the pool.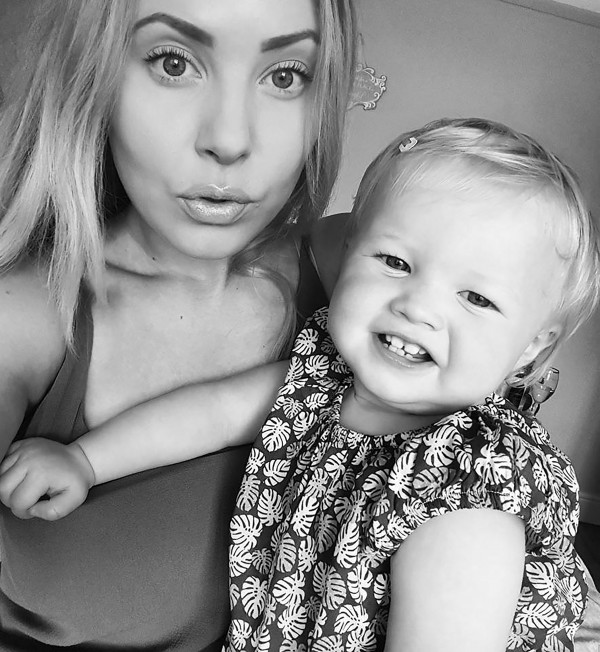 ©CATERSNEWS
Their daughter was then deemed unfit to fly, meaning Ally and Lucy had to sort new accommodation and flights on their own, with no help from Thomson.
Ally, Nottinghamshire in England, said: "It was Elsie's first holiday. We wanted it to be a nice family trip. It's the complete opposite of what we wanted.
"It's completely horrible. It's caused us a lot of stress. It's heart breaking knowing she's ill and you can't help her. Thomson seemed to think a small warning sign on the guest relations desk was sufficient."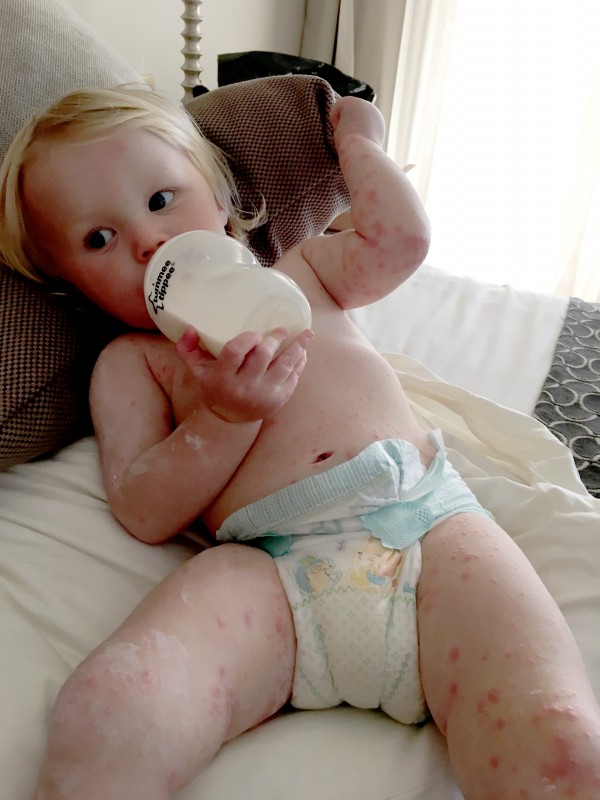 ©CATERSNEWS
Explaining that the resort was a five-star one, Lucy added: "We thought it would be an ideal place for our daughter's first holiday abroad but it was an absolute nightmare, it was a holiday from hell."
The couple arrived at the hotel on October 5 with Ally's parents Michael and Glynis Staddon, but on October 9 Lucy noticed that Elsie's temperature was unusually high and began to worry.
The next day the tot woke up covered in a rash and blisters prompting the couple to take her to the village medical centre.
As soon as the family arrived they say they were immediately asked if they came from the Sensatori Aphrodite Hills hotel and told she probably has hand, foot and mouth disease as they had already seen several cases of it.
They were then referred to see a paediatrician in the Royal Artemis hospital in Paphos where it was officially confirmed that Elsie had caught the virus.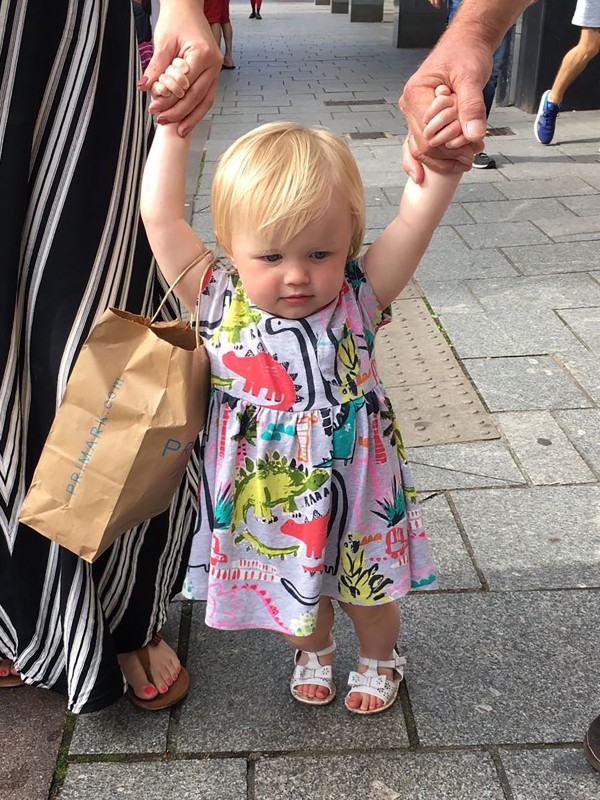 ©CATERSNEWS
The family say they then rang Thomson in the UK to ask why they hadn't been informed and were told that the hotel sign was their only obligation and that it was an insurance matter.
On the next day, the couple began informing other guests who they say were also clueless about the outbreak.
After being told that Elsie may not be well enough to fly home on the original date the family looked into getting extended accommodation and flights.
However, after speaking to the Thomson staff at the hotel on October 11 they were allegedly told there was no other accommodation available and offered no support on finding a new one.
The family were forced to spend the rest of their holiday until October 18 indoors as Elsie's painful and blistered skin was irritated by the sun.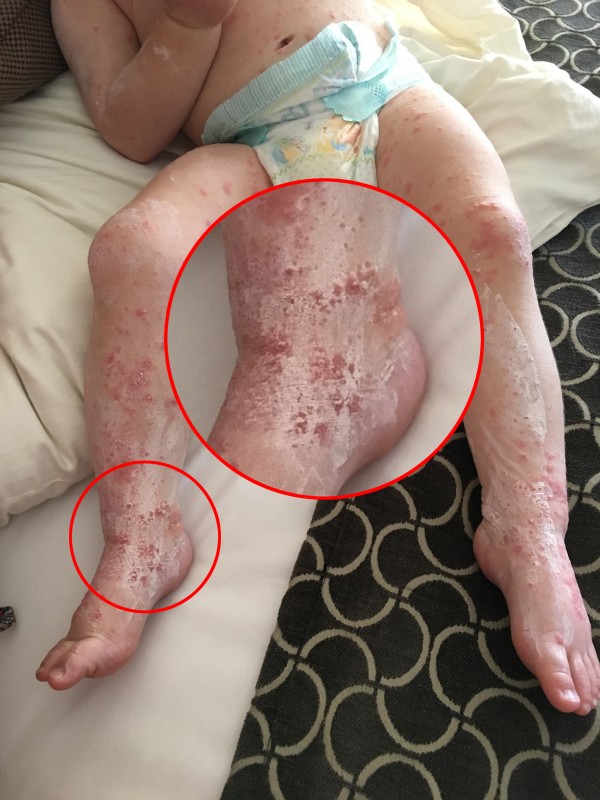 ©CATERSNEWS
Ally said: "We have barely slept. Elsie barely slept through the night she's just not herself. It's ruined our holiday.
"It's not something we would expect from a big company and they just didn't care. I don't think we will be using Thomson again.
"We had to have dinner in the room as we were worried about the spreading of it. The hotel had wonderful restaurants and pools but we just couldn't enjoy it."
Lucy continued: "Elsie is a lot brighter in herself now, we're just waiting for the blisters to go. It's been a really traumatic experience. We were stuck in the room as the sun aggravated her skin. We weren't allowed in the pools, we couldn't even use the toys.
"It ruined the trip, we had a few nice days before going through what we went through, she was just crying she was in pain and there was no comforting her. It was heart-breaking."
Glynis, 56, said: "We all went together as a family. We thought this would be ideal for a first family holiday but it all went horribly wrong. It was just shocking."
A Thomson spokesperson said: "We were made aware of a small number of cases of the Hand, Foot and Mouth virus at Sensatori Resort Aphrodite Hills. Our resort team were fully briefed to assist guests and proactively displayed information on how to spot and prevent the spread of the illness."
SHARE this family's terrible ordeal