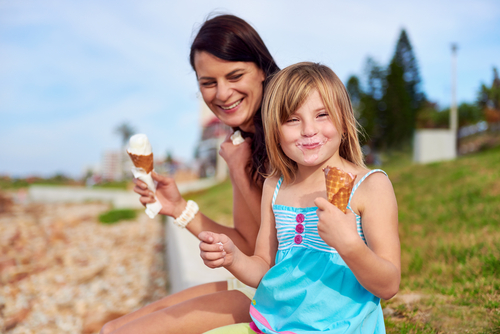 As we all know, mums aren't just mums – we're a million other things too: chefs, event planners, heck, we're even accountants. Yep, budgeting is a HUGE part of being a mum – each one of us is a coupon-clipping, bargain-grabbing, future-planning extraordinaire.
And while this budgeting is mostly through necessity, it also means we can squeeze in some treats here and there. Because we ALL need a treat sometimes – and more than that, we deserve it!
So if you need some family treat-spiration here are 10 gorgeous ideas:
1. You scream, we scream!
There's nothing nicer than companionably crunching through a 99 while strolling down Dun Laoghaire pier en masse. With the weather picking up, grab some kids and some ice-creams and heyho, a cheap and cheerful treat.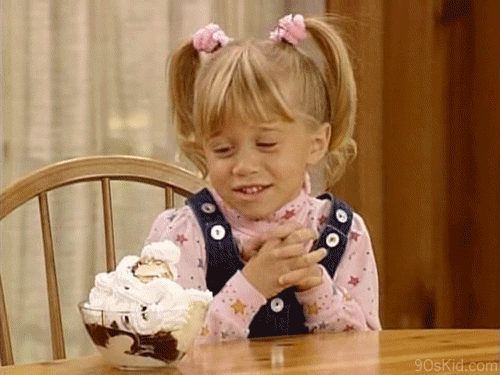 2. Kids Afternoon Tea
Because itty bitty sambos, creamy, jammy scones and sugary confections aren't just for grown-ups! The Shelbourne Hotel in Dublin and Hayfield Manor in Cork have fabulous high tea selections designed especially for kids.
3. May be Force be with you
With the brilliant new Star Wars: The Force Awakens inspiring a whole new generation of fans, why not take the kids to one of the film's amazing locations? Not only are the Skellig Islands in South West Kerry movie-magical, you'll also get to experience a cool boat trip and enjoy the islands' native birds and stunning views.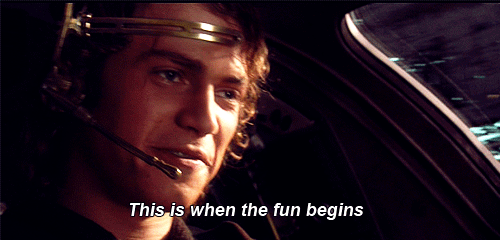 4. Hold on to your picnickers
A family picnic is a fun and inexpensive treat, and kids LOVE the novelty of eating outdoors on paper plates. Want to make it even handier? We reckon a picnic backpack set with blanket, plates, cutlery, cups and room for your grub is a worthwhile investment.
5. Nailed it
Visiting the nail salon for a mani with mum is SO exciting for little ones, and of course it's a lovely treat for us too! So sit back, relax and allow yourselves to be pampered. We'll have Piña Cola Coral on our toes and Margarita Mayhem on our nails, ta.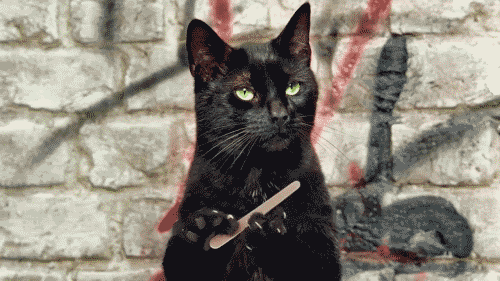 6. Jeanie Mac
Bring the kids history classes to life with a trip to visit the must-see Jeanie Johnson emigrant ship in Dublin's Custom House Quay. It seems crazy to think our ancestors got on board this exact ship (it's a perfect replica) in the 1800s in search of a better life across the Atlantic. Fascinating stuff.
7. Dolphin love
Loop Head Peninsula in County Clare is home to Europe's largest group of bottlenose dolphins. The kids will be beside themselves spotting these gorgeous creatures in their natural habitat on the special Dolphins & Nature Boat Trip.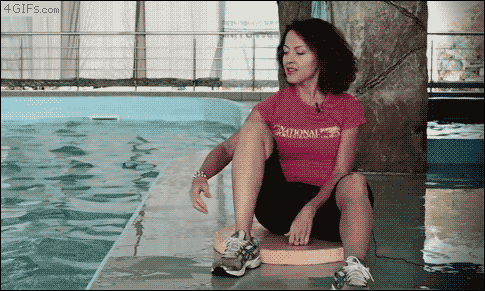 8. Into the wild
Well this is definitely something different! Blackstairs Eco Trails in County Carlow takes families on a food foraging trail to learn what we can and can't eat in the wild. The workshop is based around four steps: Find It, Pick It, Eat It, Cook It – so after your hard work foraging you'll sit down to a yummy and healthy meal. Bear Grylls who?
9. Iconic style
Are any of your kids little fashionistas in the making? If so, they'll fall in love with the Newbridge Silverware Museum of Style Icons. This beautiful (and free!) little museum hosts collections of clothes and artefacts that belonged to Audrey Hepburn, Grace Kelly, Marilyn Monroe and Princess Diana. Finish off the day with some cake in the museum's café and a classic movie like Breakfast at Tiffany's and Some Like It Hot. Perfect.
10. Little Lords and Ladies of the Manor
This is a BIG treat! A country house hotel break may not seem like the most family-friendly idea, but the gorge Ballyvolane House in Fermoy, County Cork prides itself on welcoming kids. The hotel has a tree house, woods to explore, hens to feed and eggs to collect, while Farmer Justin takes kids on a tractor and trailer ride around the estate after brekkie.
If you want to know more about the savvy savings you can make with Tesco,
visit www.tesco.ie now.