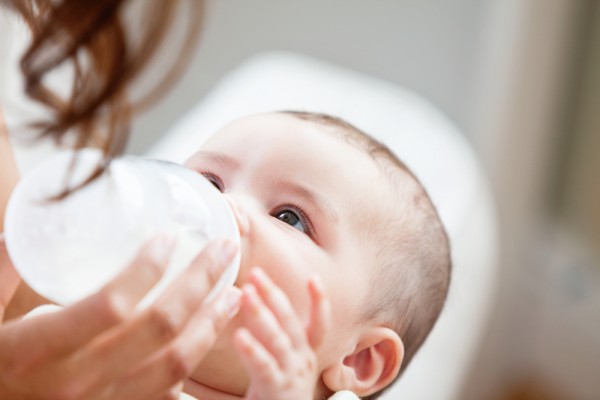 I'm Laura, mum to Eoghan (now 3 months old), and two girls age 3 and 6, living in Dundrum, Dublin. Our son is the most gorgeous, happy little man - and a hungry guy!
I put him on a few bottles to supplement breastfeeding when he was 3 weeks old and while I could tell it helped to ensure he was finally full, he suffered terribly with bad wind. We tried various products like Infacol to help ease the discomfort and encourage him to burp, but it only really eased some of the symptoms after having a bottle, rather than addressing the cause.
I wasn't aware of the Bfree brand before and hadn't tried any of their products or indeed any bottle that had the tube insert before, but when I heard about the benefits of Bfree I was happy to give the bottles a go.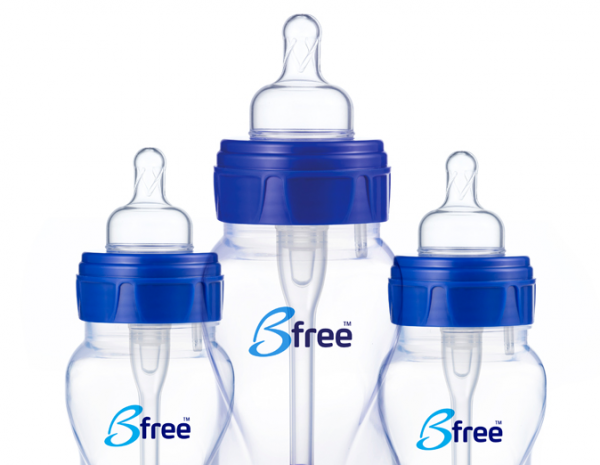 The design took a bit of getting used to - I just had to follow the instructions and get to know the parts for the first few uses when I was prepping a bottle but I quickly got used to it. It was easy to clean the additional tube with the small brush provided in the pack. It was harder to keep track of it as its very thin and small, so I tied some colourful ribbon around it so it could be hung up beside the sink and wouldn't get lost!
A standard bottle brush cleans the bottle and vent parts but you can get a Bfree Bottle Brush which I found really good to clean these larger parts as it has a 360degree twisting handle and spongy layers to reach all areas of the bottle maximise the suds to get it super clean.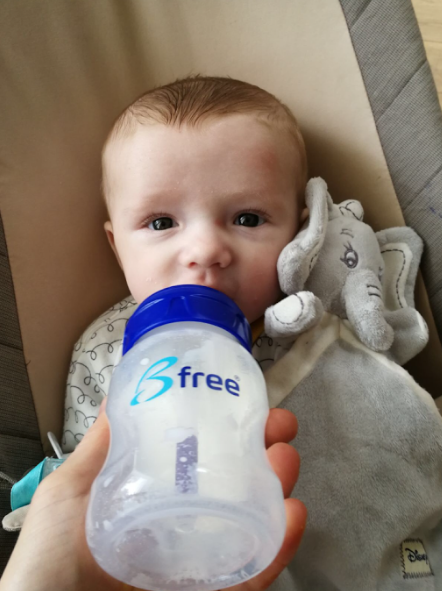 My baby son fed well with the bottles, he was certainly more relaxed during a feed and drank really well. the teat was super soft and squishy which seemed really gentle for a tiny mouth. He seemed to have much less gas and spit ups after each feed which was an enormous relief! The flow from the teats was quite fast, so I've kept him on the lowest flow (stage1) teat. I read that the bottle's vent system allows the baby to control the flow themselves which is smart!
I think the bottles will be even more useful as he grows - given he is very hungry the Bfree teats seem to suit babies who wish to drink quite quickly. I find it's the hungry babies who get the worst wind, so I would recommend the bottles to mums of hungry babies!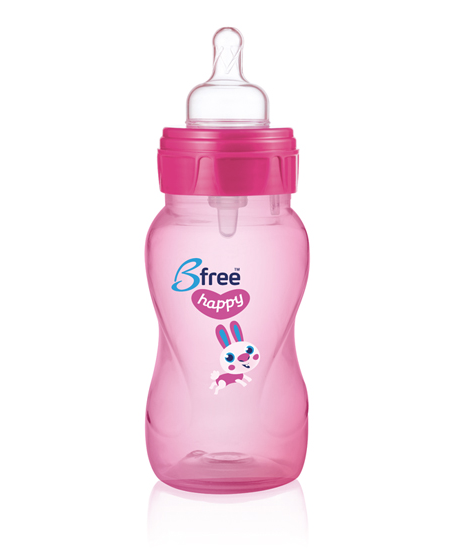 While I wouldn't describe my son as actually having colic (my second born did..and it sure is hard!), from my experience with my middle child as a baby, I do think the bottles would be great for easing the symptoms. I noticed a real difference with relaxed feeds and a content baby after each feed almost immediately.
I was concerned about the possibility of the teats leaking if the bottle was not in use and was left upturned or fell onto its side but Bfree also provide a travel cap with each bottle that can be put on each time you prepare a bottle for use later or to finish later in your bag. This prevents any milk escaping.
So overall, for the relaxed feeds they provide, quality of the bottles and help with avoiding wind in the meantime, I'd give the bottles a 4 out of 5 and recommend them to mums with babies who suffer from bad wind or colic.