With new food alternatives and low-calorie options appearing on supermarket shelves every day, it's easy to get confused about what we should and shouldn't be buying.
So we thought we'd try and make it just a little easier by listing a four things you shouldn't be adding to your trolley.
1. Vegetable oil spread
We know, it feels like a good decision to not pick up the full-fat butter, but vegetable oil spreads have their own downsides too.
Most vegetable oil spreads contain a lot of other types of fats which are bad for cholesterol and can even cause chronic diseases.
Why not try a bit of avocado, olive oil or nut butter on your bread for a much better alternative.
2. Granola bars
Again, it has to be better than a bar of chocolate right?
Well, sort of, but granola bars are packed with a whole host of sugars.
With most bars containing roughly 30% sugar, it really isn't a much healthier choice.
Homemade granola bars are a much better alternative, and are not that difficult to make.
We've got an amazing recipe right here.
3. Ready meals
Why? Just why do we continue to do this to ourselves?
We all know the feeling; you're late leaving work and you just cannot be bothered doing a 'full shop', so we pick up one of those disgustingly alluring meals that scream 'it'll only take two minutes to cook this chicken curry, pilau rice and naan bread which tastes like it's fresh from an Indian restaurant'.
No. They're lying. There is nothing else we can say except we need to stop.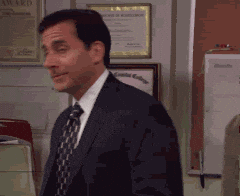 4. Processed meats
We hate admitting this because packets of sliced ham are so handy for lunch boxes, but they are something that we should at least try and cut down on.
These meats are usually smoked, cured, salted and doused in fat before they are packaged up and sent to the supermarkets.
Why not head to the butchers and pick up some freshly sliced meats instead?
Our efforts will be rewarded when we have a much healthier and tastier sandwich.