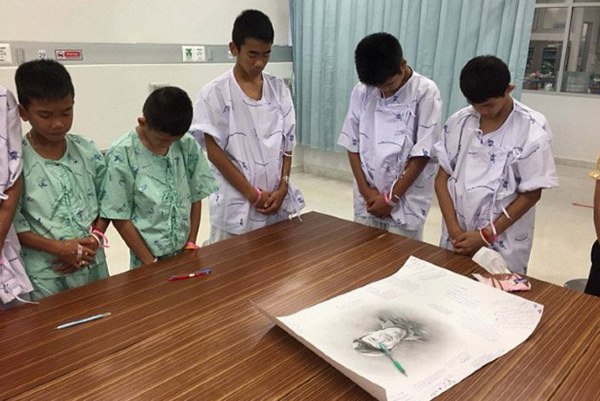 Twelve boys and their football coach were saved from a Tham Luna cave after it filled with water and trapped the football team for 17 days underground.
The boys and their teacher were taken to hospital and are expected to make full recoveries.
In the bid to save the football team from the rising flood waters, experienced divers from around the world came to their aid.
Whilst they were successful in saving the young boys, sadly a Navy SEAL diver, Saman Kunan passed away during the mission.
The experienced diver came into difficulty when installing oxygen tanks along the cave's narrow passages and sadly lost his life on July 6.
Health officials, yesterday delivered the news to their coach and the 12 boys.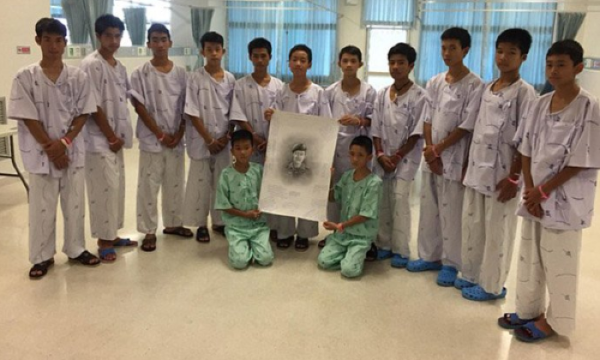 Prior to this, the young boys and their teacher had no idea that a diver had lost his life during the rescue.
They were only informed of his death, once deemed mentally and physically stable to learn of the news.
Once told, many of the boys cried, held a minute of silence and penned thank you notes to the former Navy SEAL.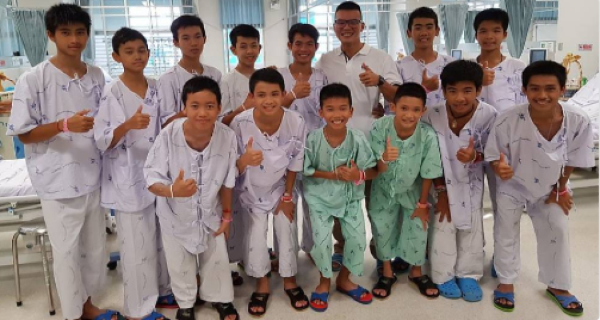 Jedsada Chokdamrongsuk, permanent secretary at the Health Ministry, said:
"All cried and expressed their condolences by writing messages on a drawing of Lieutenant Commander Saman and observed one minute of silence for him.
"They also thanked him and promised to be good boys."
The Thai officials released photographs of the boys surrounding a sketch of Kunan with their heads bowed.
In order to save the boys from the cave, almost 100 divers joined the cause from around the globe.
The boys are due to be discharged from hospital on Thursday, July 19.