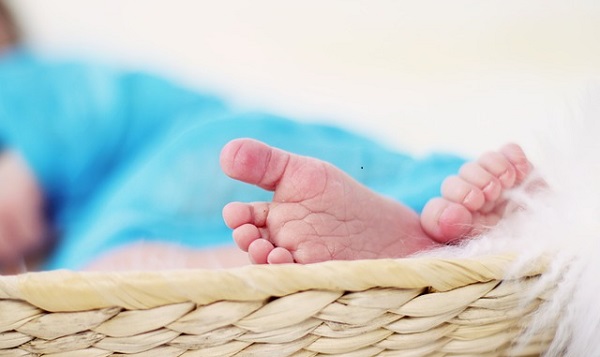 Just when we thought that the Thayer brothers had taken the title for the most coincidental birth story ever, these identical twin sisters in the UK have knocked it out of the park!
Tina Hammond and Louise Huckerby, both 23, have beaten reported odds of a million-to-one by giving birth in the same hospital, ahead of their due dates and just hours apart.
According to the Mirror, the twins were actually set to give birth five days apart, but things were kicked into gear when Tina went into labour early, on March 21. She was joined by Louise, at the Leicester Royal Infirmary, shortly after.
While their due dates were set at April 10 and 15, they both went on to give birth over the next couple of hours.
Tina welcomed daughter Delilah at 6:41pm that day, with the tot weighing in at 4lbs 13.5oz. Sister Louise then went on to give birth to son Reggie at 11am the next day, on the same ward; he weighed in at 6lbs 13oz.
These sisters' coincidence comes just days after US brothers Matt and Stephen Thayer welcomed their babies on the same day, in the exact same minute.
Congratulations to these families on their new arrivals.
SHARE if this story brought a smile to your face.