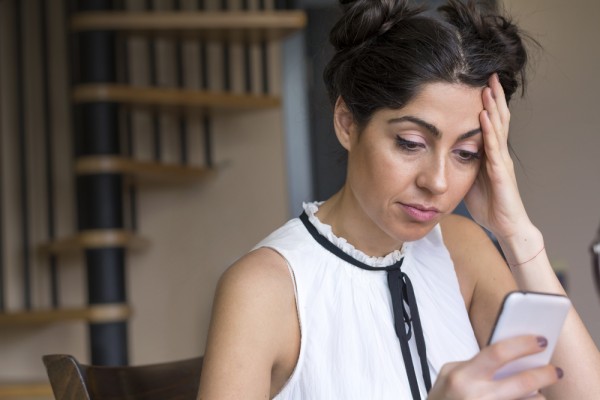 Social media went into overdrive this week after a popular website ran a story which purported to give an insight into one mother's perspective on her child's birthday party, but it looks like the uproar was a tad premature with Southend News Network - a satirical news website - revealing that the story was, unsurprisingly, a spoof.

Publishing an invitation which was the creation of a fictional mother named Karen De Noosh, Southend News Network managed to shed light on a worrying trend which has becoming increasingly more prevalent these days and sent members of the public into a tailspin.

The invitation - similar in nature to the one Myleene Klass slammed last year - called on the parents of her son's party guests to dig deep in honour of her little boy's big day, reading: "Come and join us to celebrate Alfie's 7th birthday on Saturday 27th February. Please note: For Alfie's birthday gifts, we have imposed a £50 minimum spend- thanks for your understanding."

According to the website, Alfie's mother - who was described as a tanning salon entrepreneur - defended her decision, saying: "I am tired of buying nice presents for all of Alfie's friends and then getting gifts in return that one would expect to uncover in a happy meal!"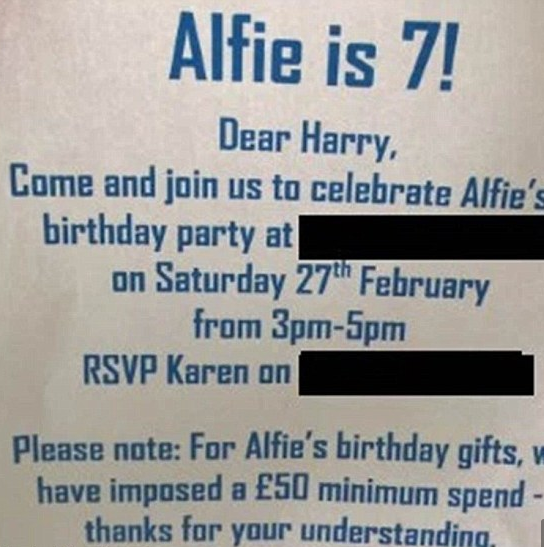 "I don't think that a £50 minimum gift value is unreasonable, and there are some real bargains to be had out there," she supposedly continued. "Also, I think that the parents can use this as an opportunity to take their kids to the shops and teach them all about the value of money and getting a bargain."

"I was considering just making a gift list that you could find at a wedding or engagement party, but I didn't want people to think that we are a pretentious family," she concluded in the spoof report which was subject to intense backlash in recent days.

"That greedy b**** will be the one explaining to her poor little boy when nobody turns up to his party," wrote one outraged social media user while another raged: "Absolutely disgusting, some parents can't even afford to spend that on their own kids let alone somebody else's.'"

While this particular invitiation wasn't authentic, something tells us that a worrying number of genuine versions exist out there!




Share to raise awareness of little Alfie's big birthday!