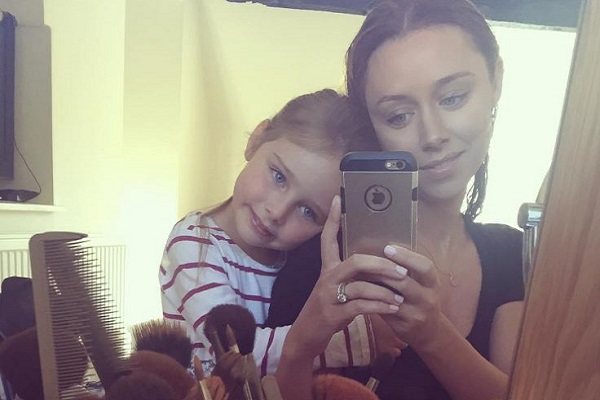 While we may not have hunky rugby star husbands and pop careers, we mums actually have a lot more in common with Una Foden than we may have previously thought!
The Irish singer's son, Tadhg, is currently going through the 'terrible twos', and it's proving to be quite the struggle.
The 35-year-old, who is also mum to four-year-old daughter Aoife, has opened up about a recent 'chaotic' family flight – and we can SO relate.
Una told the Irish Mirror: "We were at a wedding recently, and he [Tadhg] kicked off on the plane, there and back. Aoife was nice and quiet, but Tadhg really went for it."
"We were trying to pacify him the best way we could, with treats and drinks and the iPad. It was chaos…I think all the other passengers were in sympathy with me rather than hating me," she added.
Una's admission comes just months after she emotionally revealed that her eldest child, Aoife, has started 'big school'.
While our lives may not be half as exciting as Una's, it's good to know that motherhood looks the same across the board – especially the trickier moments!