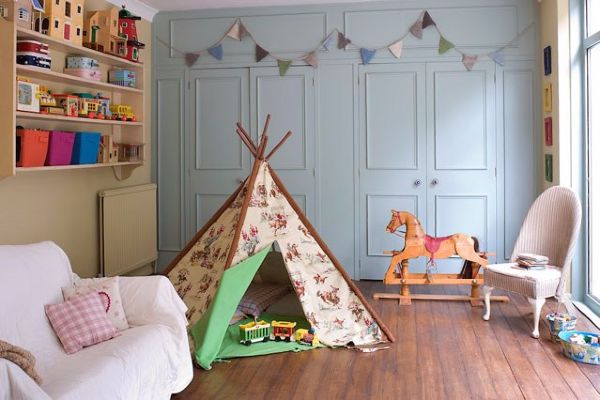 Decorating a child's room can be quite an undertaking - especially when you're trying to decide on a theme.
Sure your little one might be MAD for Barbie now, but that could change in just a few months, so it's best to avoid those kind of specific bedroom themes.
Instead, why not take inspiration for times gone by, with a vintage style bedroom? It is a timeless choice, that all kiddos will love.
There are so many wonderful ways to add a hint of vintage to a room, such as refurbishing old furniture, or investing in some old school toys.
We gathered some glorious inspiration for your viewing pleasure:
We actually love the use of grey in a child's room.
We are liking these old school storage methods.
Just LOOK at that old school wardrobe.
Some old style toys make all the difference.
Vintage florals are just too pretty.
More florals, because we cannot get enough.
Some old paintings can be a really cool touch.
Nothing beats a vintage rocking horse.
We can't think of anything cooler than some aeroplane action.
We seriously love this book case.